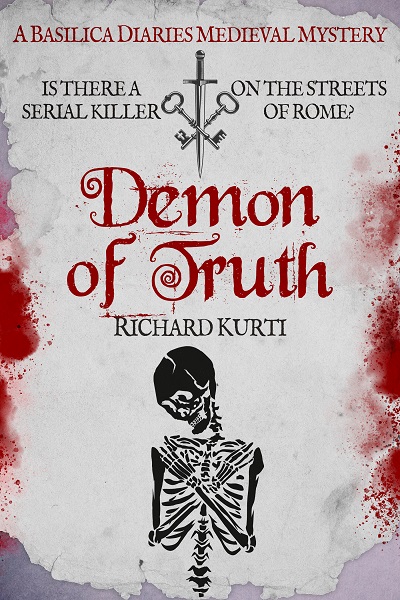 Don't miss this thrilling Medieval crime adventure! Perfect for fans of Lindsey Davis, Steven Saylor and David Wishart.
Order Now!
About the Book
Rome's very foundations are under threat…
1504, Rome
The construction of the new Basilica is finally making progress when a shocking discovery is made: St Peter's tomb, which has housed the saint's remains for over a thousand years, is found to only contain animal bones.
Immediately the Pope panics – St Peter's tomb is a central part of the mythology of the Rome, underpinning its legitimacy. If the tomb is a fraud, the entire Church could be undermined.
Scholar Cristina Falchoni's vast and unorthodox learning may provide a solution, and she is summoned to the Vatican. She immediately dives into Rome's archives, searching for clues to find the real burial place of St Peter.
But just as she believes she's found the answer, the body of a priest is discovered with a piece of parchment stuffed in its mouth, dedicating the killing to God.
And when more bodies laid out in a similar fashion start appearing, a battle of competing myths tears Rome in two.
Is a benign St Peter blessing Rome with miracles? Or is the city being punished with a spate murders?
With the help of her brother, Domenico, Cristina is determined to discover the truth…