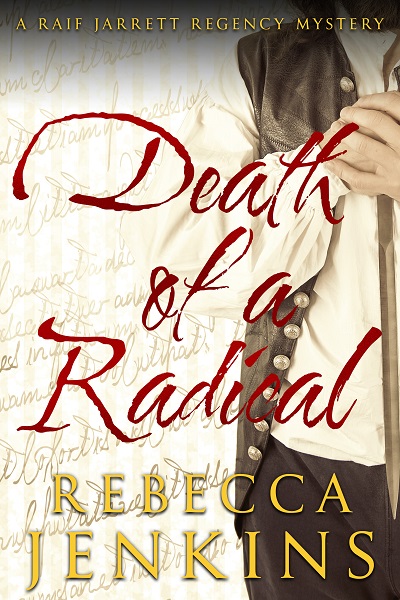 Spies, conspiracy and murder in Regency England! For fans of Georgette Heyer, Andrew Taylor, S G MacLean and Antonia Hodgson.
Order Now!
About the Book
A quiet village is about to become a hotbed of espionage and intrigue…
1812, Northern England
Bored with the mundane commitments of his new role as the Duke of Penrith's agent in the town of Woolbridge in Durham, returning soldier Frederick Raif Jarrett is having second thoughts about civilian life.
But as the Easter fairs approach rumours of a radical uprising begin to surface.
Jarrett is sceptical, but the magistrates insist on bringing in the military as a precaution.
And when Jarrett hears that two men recently died, seemingly by accident and illness, he becomes suspicious.
Are the deaths connected? Is there a murderer at large?
And could someone close to him be under threat…?
Death of a Radical is the second book in the Raif Jarrett Regency Mystery series by Rebecca Jenkins. 
Other Books in "Raif Jarrett"