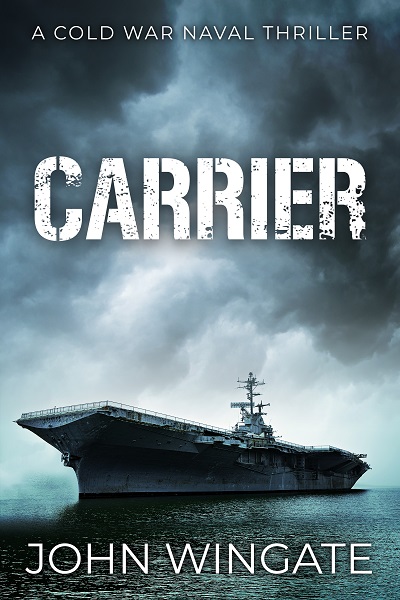 The thrilling Cold War military adventure continues! Perfect for fans of Clive Cussler, Douglas Reeman and Duncan Harding.
Order Now!
About the Book
Is mankind's worst nightmare about to become a reality?
After a devastating nuclear strike attacked HMS Icarus, her few survivors are called on by NATO to take drastic action against the enemy.
And when a terrible atrocity is committed against Britain, the stakes are raised still higher…
The air-craft carrier Furious, under the command of Captain Pascoe Trevellion is sent into the action.
Together with its Fleet Air Arm squadrons, Furious throws itself into protecting vital Atlantic sea lanes against concentrated Soviet hostilities.
And soon a deadly nuclear stand-off begins to take shape between the world's superpowers.
Can anything be done to defuse the mounting hostilities? Or is the spectre of all-out nuclear war drawing closer?
CARRIER is the second book in the Cold War Naval Thriller Series, gripping military action novels written in the 1980s as futuristic fiction. They can now be read as alternative history.
Other Books in "Cold War"