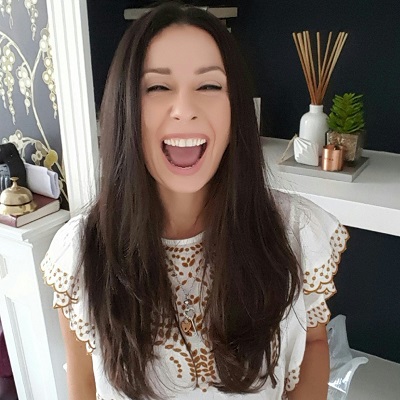 Following a childhood spent writing her first books, most notably, Our Book about Jesus – a self-help guide for fellow young Catholics, and, The Sleepover – a compelling tale of a midnight feast, shockingly intercepted by fictitious parents with badly drawn hands, Patricia Caliskan always liked to play with words.
Patricia first saw her name misspelt in print aged 17, interviewing hungover rock stars and illegible actors for an Arts and Entertainment magazine. After graduating from the University of Liverpool, Patricia joined Trinity Mirror Newsgroup, working as editor across a portfolio of lifestyle magazine titles.
Patricia likes a good pair of boots, wearing perfume with her pyjamas, and laughter. Lots of laughter. Because without it life feels far too grown up for her liking. Told with mischievous humour, Patricia's stories explore family dynamics, office politics, and the divergent roles of women throughout their lives.
Her debut novel, Awful by Comparison, will also be republished by Sapere Books in 2018.
Get in touch 
You can get in touch with Patricia on her website or follow her on Instagram, Twitter or Goodreads.
A sparkling and hilarious romantic comedy! Perfect for fans of Jo Watson, Gill Sims and Kirsty Greenwood…
More info →