Henry Denham was born in Harrow on 9 September 1897, the son of Henry Mangles Denham and Helen Clara Lowndes. He married Estelle Margaret Sibbald Currie in 1924, with whom he had one son and two daughters.
He entered the Royal Naval Colleges at Osborne and Dartmouth, 1910. He served as a Midshipman in the battleship HMS Agamemnon, 1914-15, and later the destroyer HMS Racoon, and saw action during the Dardanelles campaign, 1915. He was sent by the Admiralty on a year's course at Magdalene College, Cambridge, 1919. He served in the cruiser HMS Renown, 1920, during the Prince of Wales' trip to Australia and New Zealand; the Rhine flotilla, commanding a small armed motor launch; and the battleship HMS Centurion in the Mediterranean. He spent a brief period in Austria in order to learn German. He was Divisional Officer in the boys' training ship HMS Impregnable at Devonport, 1924-6, and then Flag Lieutenant to Admiral Sir Osmond Brock at Portsmouth. From 1927 he spent five years in the Mediterranean in HMS Queen Elizabeth and HMS Warsprite. He was a student at the Staff College, 1935, promoted Commander, and commanded HMS Penelope, 1936-9.
He joined Naval Intelligence at the Admiralty, 1939, where he created an Information Section. He was appointed Naval Attaché in Copenhagen, Denmark, 1940, but returned to London later that year when the Germans occupied Denmark. He was then posted as Naval Attaché in Stockholm, Sweden, 1940. He alerted the Admiralty to the movement of the Bismarck and the Prinz Eugen into the Atlantic in May 1941. He retired from the Navy in 1947.
He was a keen sailor and after his retirement he pursued a career as a travel writer, producing a series of sea guides.
He died in London on 15 July 1993.
He was awarded the CMG, 1945.
On the morning of 9 April 1940, German forces occupied Denmark and invaded Norway, leaving Sweden as the only neutral country in Scandinavia.
More info →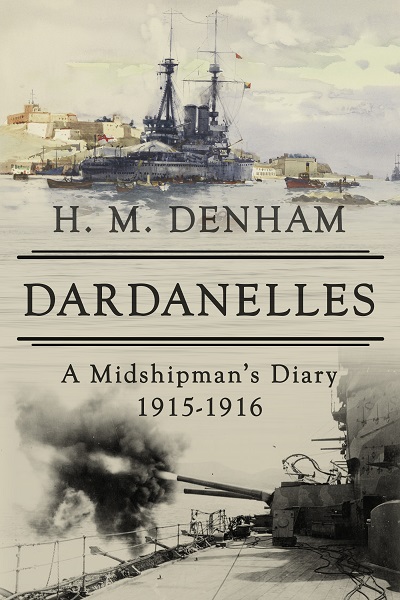 This young naval officer's diary provides a unique perspective on the Gallipoli catastrophe in World War One.
More info →