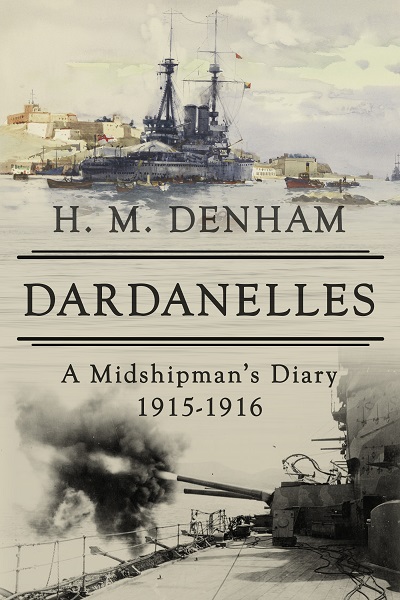 This young naval officer's diary provides a unique perspective on the Gallipoli catastrophe in World War One.
Order Now!
About the Book
The Dardanelles Campaign is famously one of Sir Winston Churchill's greatest failures, but what was it like to be there?
When war broke out H. M. Denham was a sixteen-year-old cadet still at the naval college, but within weeks he found himself aboard HMS Agamemnon heading towards the Mediterranean to attack Ottoman forces located in the narrow Dardanelles Straits.
Although prohibited from making official journals, Denham kept a secret diary of his time during this long and bloody stalemate.
Denham's account provides fascinating insight into what this campaign was like viewed from the sea. He explains tactics, engagements, and his superiors as well as recording day-to-day actions, from trawling for mines and avoiding enemy submarines to commanding boats to storm the shoreline in the infamous Suvla Bay landing.
From his viewpoint in the crow's-nest of the Agamemnon Denham was able to witness all aspects of this ten-month amphibious struggle. Dardanelles: A Midshipman's Diary, 1915-16 captures the true waste and confusion that unfolded in the seas of the eastern Mediterranean and the beaches of Gallipoli.