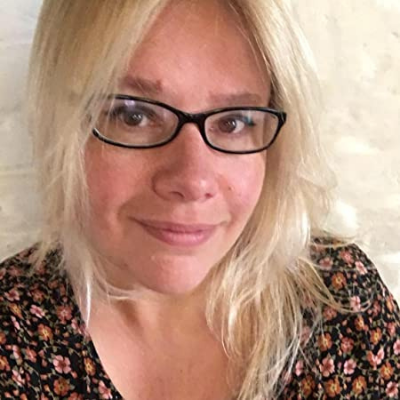 Amy Licence is an historian of women's lives in the medieval and early modern period, from Queens to commoners. Her particular interest lies in the late fifteenth and early sixteenth century, in gender relations, Queenship and identity, rites of passage, pilgrimage, female orthodoxy and rebellion, superstition, magic, fertility and childbirth. She is also interested in Modernism, specifically Woolf and the Bloomsbury Group, Picasso and Post-Impressionism. She has been a teacher for over twenty years.
Amy has written for The Guardian, The TLS, The New Statesman, BBC History, The English Review, The Huffington Post, The London Magazine and contributes regularly to BBC History Magazine. She has been interviewed regularly for BBC radio, including Woman's Hour, and has appeared in several TV documentaries.
​"A page-turning collage of lives" ​Times Literary Supplement.
​"This insight is so rare and so valuable … a considered and scholarly account of the matriarch of the House of York" (Cecily Neville) Author Philippa Gregory
"Living Like a Tudor deftly recreates the medieval landscape, drawing on the five senses to offer a glimpse of the sights, smells and tastes of 15th- through 17th-century England." Smithsonian Magazine
"A long overdue biography of one of the most dramatic medieval heroines – vivid, very readable, and wonderfully detailed." Author Sarah Gristwood.
"What an artist does with colours on a canvas,​ Amy Licence does with words on paper." ​​Amazon reviewer Anne Marie Bouchard.
"Amy Licence… is unquestionably the most prolific historian writing today. Her output of books in recent years is incredible, the culmination of a life's fascination and study of the subject." Historian Nathen Amin.
"In each of Licence's books I've read and reviewed, she reminds me to be careful how I "interpret" the historical people, especially in regards to the era in which they lived. I appreciate Amy bringing my mind back to where it needs to be, to not make hasty judgments, and to take in to account the society, and culture, and unique circumstance in which they lived." Reviewer Annette Hart Kristynik.
"One aspect of Licence's writing I most appreciate is that she makes it very clear what is fact and what is supposition. I particularly noticed in this biography that she often offered multiple interpretations of various actions, which I thought added depth to her writing." Reviewer Deborah, North Texas
"Amy Licence is one of the best historical writers out there. She is not an apologist, but a responsible historian out to give as much information as she can without imposing her own point of view." Author Carole P Roman
"Amy Licence is a very good writer. She puts you right in the heart of her books. For me, they are unputdownable." Amazon review.
"Licence delves deep into every whispered rumour and innuendo, using solid research to confirm or dismiss each reported fling. Her account is engaging and readable; treading the fine line between popular and academic history with expert precision. Even if you are well-read on the king's many relationships, there are plenty of gems in here that I haven't seen anywhere else!" Author Adrienne Dillard.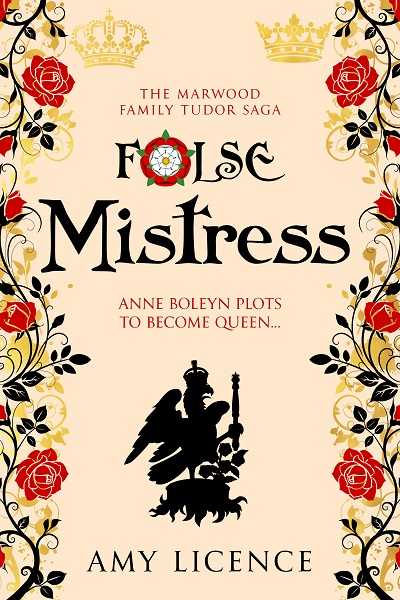 Time is running out for Queen Catherine of Aragon! For fans of Philippa Gregory, Elizabeth Chadwick, Carol McGrath and Anne O'Brien.
More info →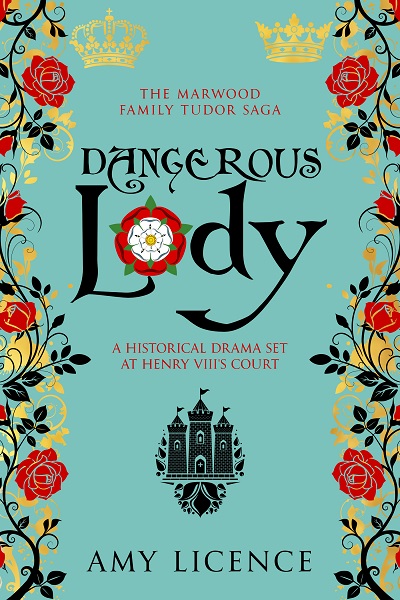 The first book in a stunning Tudor historical series! For fans of Philippa Gregory, Elizabeth Chadwick, Carol McGrath and Anne O'Brien.
More info →