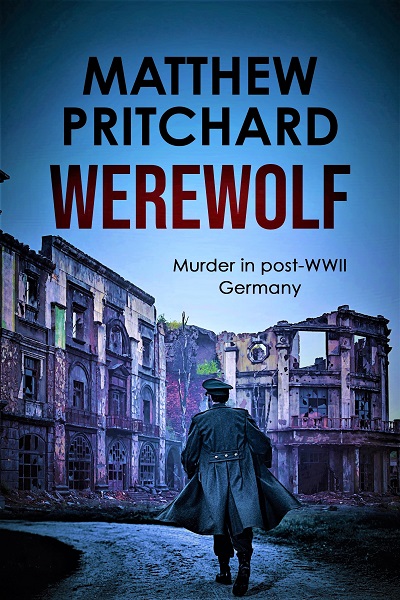 'A post-war thriller with shockingly accurate revelations! Perfect for fans of Ken Follett, Philip Kerr, Robert Harris and David Young.
Order Now!
About the Book
The Allies have won the war but have they unwittingly released a new horror into post-war Germany…?
August 1945, Germany
Scotland Yard's Detective Silas Payne has been seconded to the Military Government in Germany to run a police training school as part of the denazification policy.
When two corpses are found in a house requisitioned by the army, one of them a former Waffen SS soldier, Payne starts to investigate.
But he quickly encounters resistance from the local British personnel who do not want him interfering in their affairs.
Things escalate when another man is killed – this time a British soldier.
Fingers start to point to Nazi resisters, so-called werewolves, seeking to undermine British authority.
Payne, however, believes it is the work of a depraved and dangerous serial killer.
Whilst the army are chasing shadows, Payne begins an investigation that uncovers Gestapo agents, corrupt British officials and secret SS medical experiments.
Can he unravel the mystery in a world where the line between justice and vengeance has become fatally blurred…?
Werewolf is an intriguing historical mystery – a hard-boiled urban thriller set in Germany immediately after the Second World War, by Matthew Pritchard.