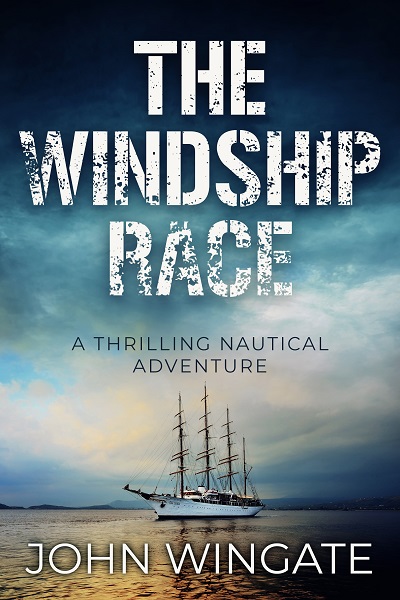 An action-packed nautical thriller! Perfect for fans of Clive Cussler, Douglas Reeman and Duncan Harding.
Order Now!
About the Book
Who will survive the perilous Windship Race…?
1985
Following the 1979 Oil Crisis, fuel prices are higher than ever before and waves of unease are rippling through the world of maritime trade.
Recognising the urgent need to develop sustainable energy without losing profit, the International Ship Owners' Committee organise the Sail-Assisted Commercial Ocean Race (SACOR). Using sail-assisted ships to reduce fuel consumption, participants must race around the globe to determine which vessel has the potential to generate the most revenue and to shape the future of sea transport. What's more, there's a hundred-million-dollar prize at stake.
When Race Observer Jason Mercer joins the enterprise — working across different ships — he finds himself in the middle of a shocking conspiracy. A series of lethal attacks on experienced seamen make it clear that there are ruthless shipowners who are willing to do anything to win the race.
And with freak weather, maelstroms and icebergs to contend with, Jason soon begins to wonder whether he will live to see the end of the gruelling voyage…