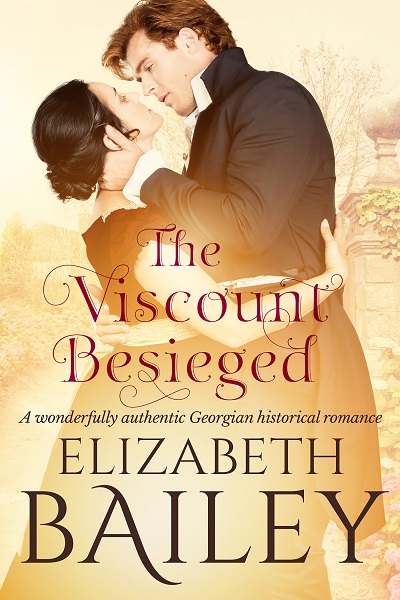 Don't miss this charming Georgian romance! Perfect for fans of Georgette Heyer, Mary Balogh, Jane Aiken Hodge and Jane Austen.
Order Now!
About the Book
Will Isadora follow her dreams, or save her family…?
1798, England
Isadora Alvescot has always dreamed of becoming a famous actress on the stage.
But when her beloved papa suddenly dies, her family's future is thrown into turmoil.
With no immediate male heir, the family estate has been bequeathed to a distant relative – a viscount named Lord Roborough.
And now Isadora is being pressured to consider matrimony.
When Lord Roborough arrives, Isadora is desperate to do all she can to find out his intentions and determine whether he is a friend or a foe…
Will he allow her family to remain living on the estate? Will Isadora still be free to pursue her dreams of acting?
The Viscount Besieged is an authentic Georgian historical romance by Elizabeth Bailey.