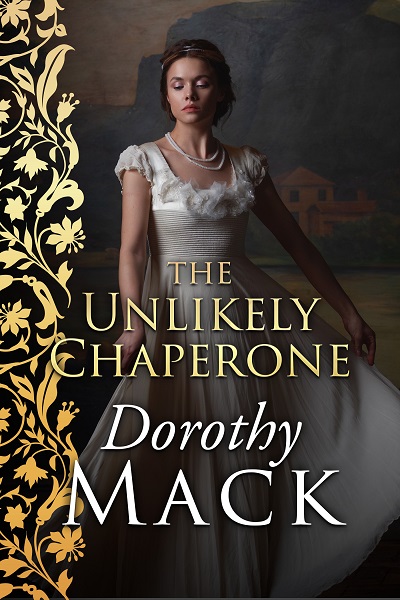 A captivating Regency adventure! Perfect for fans of Georgette Heyer, Mary Balogh, Jane Aiken Hodge and Jane Austen.
Order Now!
About the Book
Can Alexandra reach the end of the season without losing her heart?
Regency England
At twenty-eight, Alexandra Farrish has no hopes of marrying. However, she vows to shepherd her beautiful but prickly younger sister, Didi, through a London season to help her secure a brilliant match.
As expected, Didi soon becomes one of the season's greatest successes, and even captures the interest of the Marquess of Malvern — one of London's most eligible bachelors.
As one of the Farrish family's most frequent visitors, the handsome marquess seems to be on the brink of making Didi an offer.
But as Alexandra spends more and more time in the company of their new friend, she begins to question her own feelings…
The Unlikely Chaperone by Dorothy Mack is a classic Regency romance with a passionate, headstrong heroine.