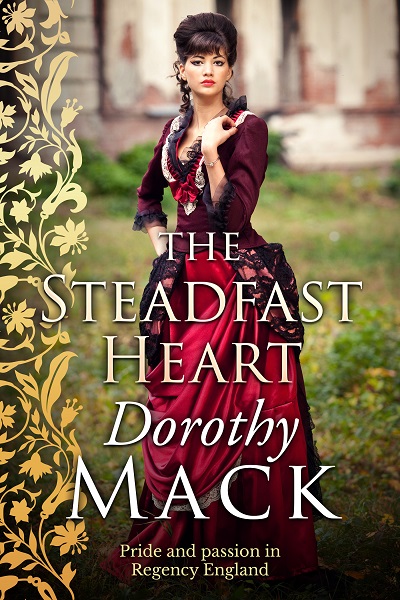 An authentic historical Regency romance! Perfect for fans of Georgette Heyer, Mary Balogh, Jane Aiken Hodge and Jane Austen.
Order Now!
About the Book
Can one steadfast heart give way to another…?
1814, England
Natasha Phillips has no desire to leave her childhood home at Springbrook Hall. But with her parents both deceased and her brother fighting against Napoleon in France, she is forced to make her debut in London.
Natasha is in possession of a fortune in her own right and has no wish to give it all away in marriage.
But as soon as she makes her entrance in society, she finds herself with no shortage of suitors.
Unbeknownst to Natasha, her brother has tasked his good friend Major Cameron Talbot with supervising her in polite society.
But is Major Talbot only looking out for her, or is he hoping to marry her himself?
The Steadfast Heart by Dorothy Mack is a classic Regency Romance with a daring, headstrong heroine.