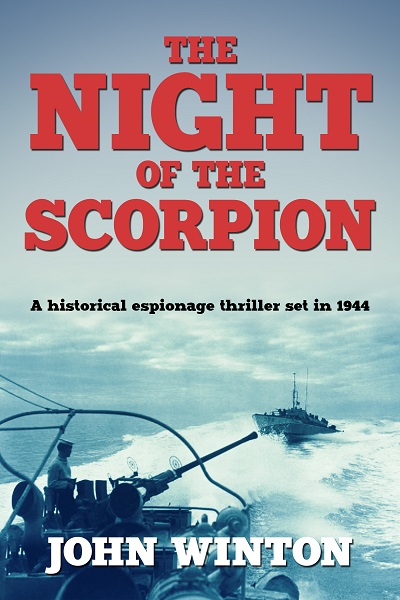 A nail-biting World War II naval adventure! Perfect for fans of Clive Cussler, John Wingate, Duncan Harding and Douglas Reeman.
Order Now!
About the Book
Every month the Shoeflies risk their lives in darkness … but will anyone ever learn of their bravery?
Corsica, 1944
World War II rages on, and Corsica is occupied by the Italians.
Under cover of darkness, a clandestine Allied flotilla uses torpedo boats to carry out rescue and reconnaissance operations along the coasts of France and Italy.
The work is highly dangerous, and when off duty the crew — nicknamed the Shoefly Flotilla – relieve their stresses with wild parties and impulsive love affairs.
For Sub-Lieutenant Stephen Rider, each operation is a source of dread … and when an attractive Wren officer, Pippa Browning, joins the flotilla, life begins to feel more precious to Stephen than ever.
But in wartime nothing can be taken for granted, even love … and even the most covert operations cannot be kept secret indefinitely.
As the Shoeflies' success grows, their missions grow bolder and riskier. And when they're tasked with their biggest and most dangerous operation to date – to kill the infamous Field Marshal Albert Kesselring, codenamed the Scorpion – the only certainty is that lives will be lost.
Can the Shoeflies pull off this most daring of all operations? Or will events conspire to blow their cover sky high?
And when Pippa learns a troubling secret, can she maintain secrecy to protect the flotilla?