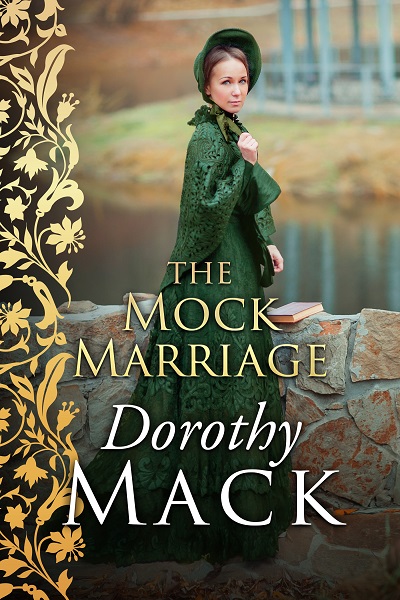 A beguiling Regency romance! Perfect for fans of Georgette Heyer, Mary Balogh, Jane Aiken Hodge and Jane Austen.
Order Now!
About the Book
A captivating actress takes on her most demanding role yet…
Regency England
Following the death of her debt-ridden father, Claire Yelland is forced to take to the stage to earn her living.
Disguised as Clairisse Deschamps, a beautiful and mysterious actress, she soon becomes popular among London's wealthy rakes.
Intrigued by her talents, handsome baronet Sir Egon Hollister offers to pay Claire to pose as his wife to help him escape an arranged marriage. With her gambling brother on the brink of ruin, she reluctantly accepts the role.
Under the scrutiny of Egon's family, Claire must keep her performance – and her feelings – under control. But the baronet's enigmatic charms soon prove hard to resist…
The Mock Marriage by Dorothy Mack is a classic Regency romance full of passion and intrigue.