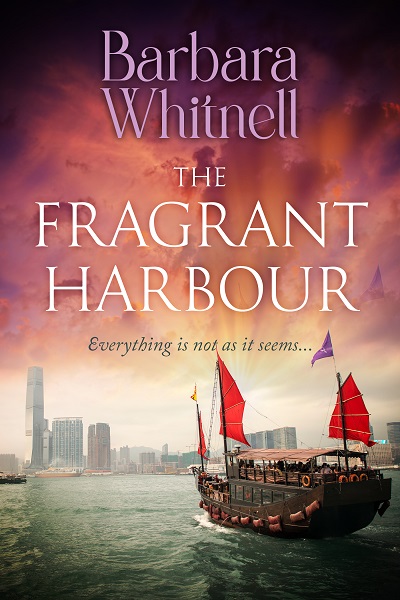 A heart-pounding romantic thriller set in Hong Kong! Perfect for fans of Siobhan Daiko, Mark Dawson and Janette Radcliffe.
Order Now!
About the Book
All she wanted was a holiday in the sun…
Hong Kong, 1979
After the failure of her fledgling business and the end of a love affair, jewellery designer Sue Russell needs some time to lick her wounds. She's looking forward to visiting her brother Ian's opulent home in Hong Kong, and to the prospect of sunshine and rest.
At first her holiday is just what the doctor ordered – she enjoys exploring the city, and the glittering parties Ian's wife Serena holds are a welcome diversion.
But Sue can't forget about the beautiful young woman she found crying in a café in Bangkok on her way to Hong Kong, desperate to avoid a forced marriage to a stranger…
Sue can't put Mali's plea for help out of her mind – and when she receives an anguished phone call, her holiday takes a dark turn.
Desperate to help Mali, Sue turns to maverick journalist Neil Marriner for advice – and although love is the furthest thing from her mind right now, she can't ignore the way he makes her feel.
But can Neil help Sue find Mali? And what do the mysterious and powerful Wong family know about the girl's disappearance?
And as Sue is drawn ever deeper into a dangerous underworld, could her life – as well as her heart – be on the line?