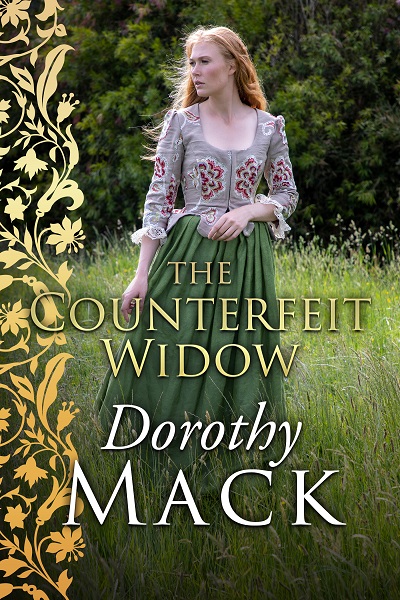 Deception and disguise in Regency England! Perfect for fans of Georgette Heyer, Mary Balogh, Jane Aiken Hodge and Jane Austen.
Order Now!
About the Book
Can Charity give her sister a chance for happiness?
Regency England
When their mother dies, Charity and Prudence Leonard hatch a plan to escape from their tyrannical stepfather.
Determined to give her beautiful sister a chance to marry, Charity disguises herself as a young widow and takes Prudence to London for the season.
But when the sisters cross paths with the shrewd and cynical Earl of Tyndale, it seems that they are in danger of being discovered.
And as the earl's fascination with Charity intensifies, she must fight to outwit the man who could unravel her careful plans…
The Counterfeit Widow by Dorothy Mack is a classic Regency Romance with a bold and courageous heroine.