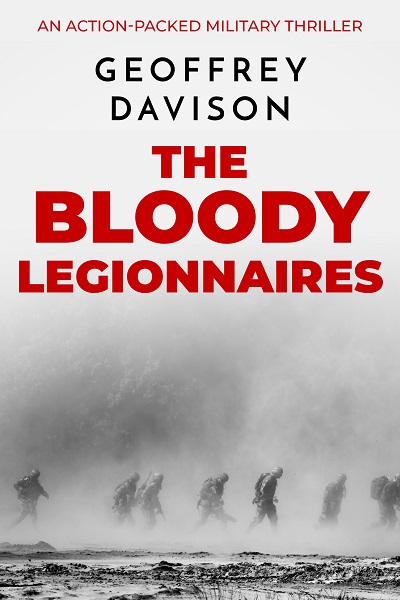 An action-packed French Foreign Legion adventure! Perfect for fans of Len Deighton, John Le Carre, Tom Clancy and Ian Fleming.
Order Now!
About the Book
Lieutenant Ducan has a political fugitive in his ranks…
Ethiopia, 1976
A rebel without a cause, Lieutenant Simon Ducan is bored with desk duty and longs for excitement and danger.
When he is drafted into the brutal French Foreign Legion, the undistinguished lieutenant has a chance to prove himself.
In the blistering terrain of Ethiopia, Ducan is tasked with finding 'the Fox' — a valuable Russian defector seeking protection from the Legion.
But when he receives word that three women are being held ransom by rival forces, his mission becomes a thrilling chase across the desert.
With all his men operating under assumed identities, Ducan must work out who can trust. And when the legionnaires' enemies begin to catch up with them, he is thrown into a desperate race against time to uncover 'the Fox' before more lives are lost…
The Bloody Legionnaires is a gripping French Foreign Legion thriller by Geoffrey Davison.