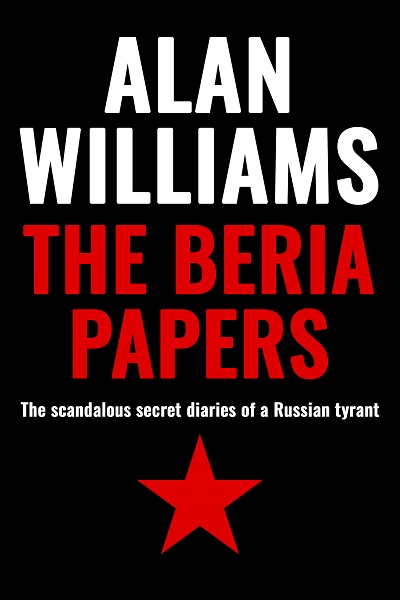 A gripping Cold War thriller! Perfect for fans of Len Deighton, John Le Carré, Tom Clancy and Ian Fleming.
Order Now!
About the Book
Are the scandalous Beria Papers a forgery?
1973
When the shocking diaries of Lavrenti Pavlovich Beria — former head of Stalin's secret police — are apparently smuggled out of Russia, experts hurry to determine their authenticity.
Sensing a bestseller, an American publisher soon buys the rights to the diaries from a mysterious overseas contact.
As predicted, The Beria Papers become an overnight sensation as the world learns the true extent of Beria's horrific political and sexual exploits.
But with international relations at breaking point, the CIA and KGB embark on a thrilling chase across Europe to find the source of the harrowing memoir.
And as they close in on three unscrupulous individuals, they begin to question whether The Beria Papers are all that they seem…
The Beria Papers is a classic political thriller by Alan Williams.