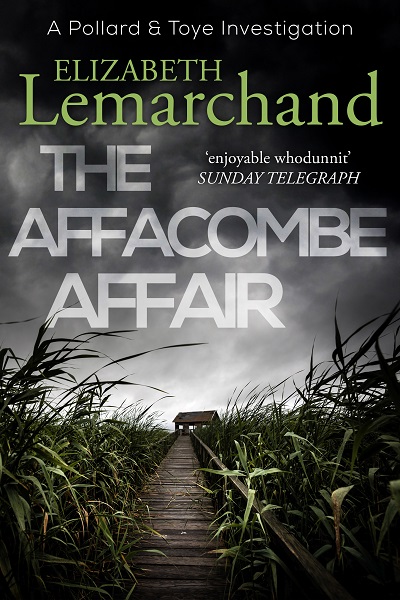 Cosy crime writing at its best! Perfect for fans of Agatha Christie, M C Beaton, Sophie Hannah and Faith Martin.
Order Now!
About the Book
Who in the village has a motive for murder…?
1966. England. When a body washes up at the banks of the river in Affacombe village, the residents are thrown into disarray.
It turns out to be the quiet and solitary matron at the local school: Sister Roach.
But when the police start to investigate it appears Roach's unassuming demeanour hid a much darker secret…
With rumours of blackmail and clandestine affairs, it becomes clear that more than one person may have wanted Roach dead.
Chief Detective Inspector Pollard and Detective Sergeant Toye are called in from Scotland Yard to crack the case.
Who was Roach blackmailing? And why?
And what hidden affairs drove someone to murder…?
The Affacombe Affair is the second cosy village mystery in the Pollard & Toye crime series by Elizabeth Lemarchand. 
Endorsements
'Absolutely fair and enjoyable whodunnit'
– Sunday Telegraph
Other Books in "Elizabeth Lemarchand"