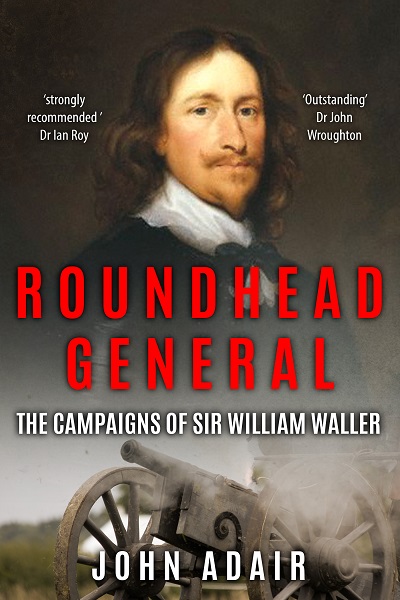 An engrossing account of one of the most important, yet forgotten, leaders of the English Civil War
Order Now!
About the Book
At the beginning of 1645, whilst the infamous Oliver Cromwell was serving as a subordinate officer, Sir William Waller had been leading Parliamentary troops for two years. So who was this Parliamentary leader most people have never heard of?
John Adair's highly acclaimed biography explores the life of this remarkable figure who has too often been neglected by historians of the English Civil War.
Although Waller had been knighted by King Charles I in 1622 and had many friends on the Royalist side, deeply held religious and political beliefs led him to reluctantly side with the Parliamentary forces. Within a short period he had proved his worth and rose to become a commander of a Parliamentary army, notably halting the King's offensive into southern England at the battle of Cheriton. Yet, beset with a shortage of money and mutinous forces, Waller notified Parliament that it would struggle to succeed over the King's forces unless it implemented military reforms, paving the way for Fairfax and Cromwell's New Model Army.
This book uncovers the campaigns and battles which Waller fought on behalf of Parliament and explains how without his leadership the King might have been able to threaten Parliament-held London.
Adair draws upon a wide array of contemporary sources to provide insight into the life of this overlooked figure and reveals how Waller stayed true to his principles through the turbulent years of the war and its aftermath: clashing with the rising power of Cromwell and his supporters, being expelled from Parliament during Pride's Purge, imprisoned, and finally giving his support to the Restoration in 1660.