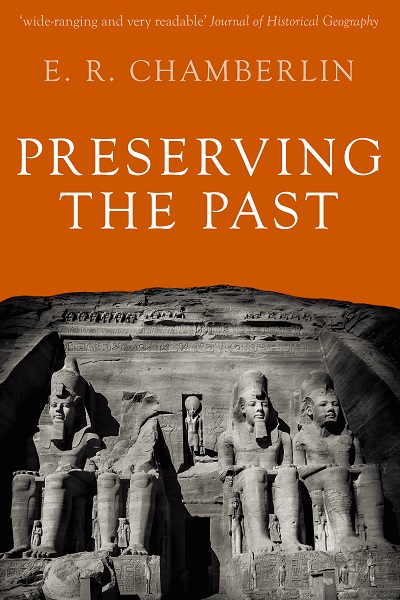 A wide-ranging and readable book that explores how our attitudes to physical remnants of the past have changed through time.
Order Now!
About the Book
Preserving the Past focuses attention on the global preoccupation with preservation of the past and the many ways in which various governments, organizations and individuals have attempted to resurrect, recreate or retain ancient buildings and artefacts.
E.R. Chamberlin discusses topics as diverse as the removal of London Bridge to the Arizona desert, the cleaning of Westminster Abbey, the excavation of Masada, the survival of the stately home, Colonial Williamsburg, the raising of Abu Simbel and the delicate craft of preserving works of art. We have a glimpse, too, of some of the pioneers of preservation — of William Morris, the Shah of Persia, and Henry Ford.
Interviews, linked with documentary evidence, are used to throw light on the questions surrounding such subjects as the reconstruction of Warsaw, the Persepolis celebrations in Iran, the Elgin Marbles, the Crown of St Stephen and the Benin Bronzes, and the amazing growth of the antiques trade. In all, this book is a fascinating view not of the world we have lost, but of the world so many people are struggling to keep.