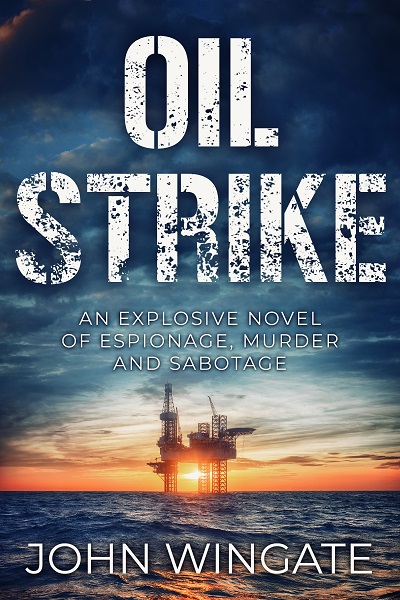 An absorbing naval thriller! Perfect for fans of Clive Cussler, Douglas Reeman and Duncan Harding.
Order Now!
About the Book
Will the discovery of oil push Britain to the brink of war…?
Scotland, 1976
When oil is discovered off the shore of Scotland, there is a scramble to exploit Britain's newest resource.
However, with international political tensions at breaking point — and with local conservationists protesting against the rig — the project is vulnerable to sabotage.
After a government agent is murdered, the Ministry of Defence orders Alan Brodie — a young petroleum engineer and a member of the Royal Naval Reserve — to look out for anything suspicious while working on the project.
With danger and conspiracy seemingly lurking at every turn, Alan must tread carefully to avoid assassination. But as saboteurs and international agents prepare to lurch into action, it seems that long-held grievances may at last erupt into an all-out war…