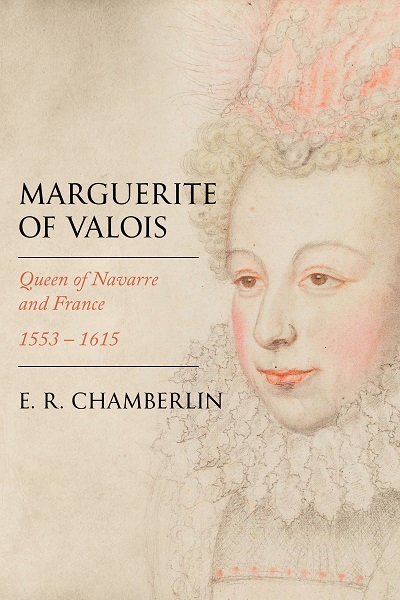 An enthralling biography of the remarkable queen, Marguerite of Valois, and the tumultuous decades of the French Wars of Religion.
Order Now!
About the Book
Daughter, sister and wife of kings, Marguerite was famed as the most beautiful woman in France, enchanting courts with her wit, charm, and profound intelligence. Yet, for all her brilliance, Marguerite could not escape the political intrigues and religious unrest that enveloped France in the sixteenth century as Catholics and Protestant Huguenots fought for control of the throne.
At the age of nineteen in 1572, Marguerite was married to the Protestant King of Navarre, Henri, with the hope that this would unify the competing factions and end the religious conflict. Six days later, however, Catholics massacred Protestant Huguenots who had gathered in Paris for their wedding in what has infamously known as the St. Bartholomew's Day massacre.
E.R. Chamberlin uncovers the turbulent life of this fascinating queen as civil strife deteriorated in the nation and her marriage broke down after years of being unable to produce an heir leading to her eventual exile. Drawing upon Marguerite's own remarkable Memoirs and numerous other sources, Chamberlin's well-researched book overcomes the myths depicting her as a scarlet woman, and instead reevaluates the life of this magnificent queen and the tragic period through which she lived.
"adept at clarifying political tangles … [Chamberlin] follows Marguerite's career through marriage (unhappy), exile and alliance with brother Hercule, travels, divorce and final isolation." Kirkus Reviews
"The sole modern study of Marguerite in the English language" Queenship in Early Modern Europe