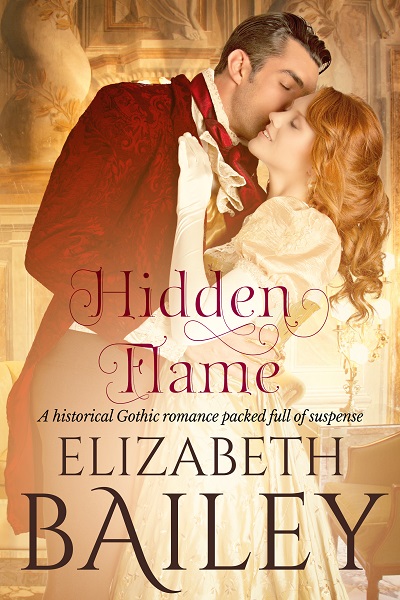 A powerful historical love story! Perfect for fans of Georgette Heyer, Mary Balogh, Jane Aiken Hodge and Jane Austen.
Order Now!
About the Book
Could a chance meeting lead to happily ever after…?
1795, England
A cold and stormy March night forces two strangers to take shelter in the same inn.
Benedict Beckenham is immediately captivated by Theda – a beguiling young woman who appears to be in distressed circumstances.
When Theda's new position as a companion to the wealthy but ailing Lady Merchiston throws her and Benedict together again, the attraction between them in undeniable.
But Theda has been burned in love before and is wary of opening her heart.
And Benedict is hiding secrets of his own.
Will Theda reveal the truth about her past? Is Benedict really who he seems?
And can the hidden flame of love triumph?
Hidden Flame is an authentic Georgian historical romance by Elizabeth Bailey.