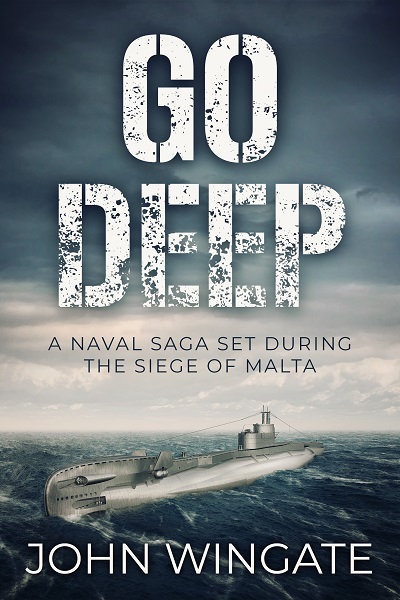 A gripping submarine novel set during World War Two! Perfect for fans of Clive Cussler, Douglas Reeman and Duncan Harding.
Order Now!
About the Book
The fate of an island hangs in the balance…
Mediterranean, 1942
The Second World War rages on. For two long years the people of Malta have endured the agony of bombing and the pangs of starvation. The beleaguered island cannot hold out for much longer and surrender seems inevitable if the population are to survive…
Lieutenant John Carbis joins HM submarine Urgent, part of the renowned flotilla of U-class submarines known as the 'Fighting Tenth'. Skippered by Captain 'Hammer' Hawke, their mission is to defend the vital Allied supply convoys into Malta.
At 120 feet below the sea, Urgent is surrounded by lethal minefields, while Axis aircraft and destroyers hunt them on the surface…
As the battle arena shifts to the coast Sicily, Urgent must deal a lethal blow to an enemy supply train. It's a dangerous operation and Urgent must remain undetected if the crew are to stand any chance of survival.
Can the crew of Urgent survive against overwhelming odds? Can the Fighting Tenth cut Rommel's supply line?
And can this brave underwater strike force turn the tide of the war in the Mediterranean?
GO DEEP is a fast-paced novel whose author served as first lieutenant in the Tenth Submarine Flotilla, the most successful submarine squadron in the Mediterranean during World War Two.