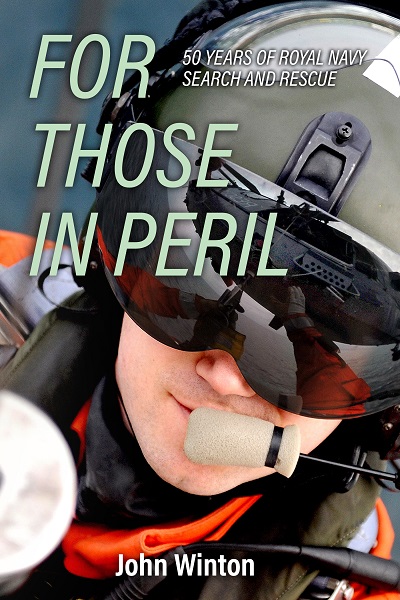 A fascinating collection of the most astounding search and rescue missions ever attempted.
Order Now!
About the Book
At the height of World War Two, with Allied shipping under constant attack by U-Boats, the Royal Navy began to conduct vital search and rescue missions. Over the course of the next fifty years this operational requirement to rescue ditched aircrew or wounded soldiers developed into an all-weather, year-round, 24-hour-a-day service to not only military personnel but also the general public.
John Winton charts the expansion of the Royal Navy Search and Rescue and explores how with advent of new technologies and training it was able to provide a vital lifeline to men and women who were in need of assistance, whether that be a trawler with an injured crewman; a capsized sailing boat; a coaster whose cargo has shifted in a gale and whose crew have to abandon ship; or a ship aground and breaking up in heavy seas.
For Those in Peril provides first-hand accounts of the experiences of Search and Rescue aircrews, giving insight into some of their most extraordinary missions whether that be during the Falklands War, to aid Dutchmen and women whose lands have been flooded, or in hurricane conditions of the Caribbean.
John Winton's book is the definitive account of the Royal Navy's Search and Rescue and should be essential reading for all interested in learning more about daring missions where crew members have risked everything to save people in need.