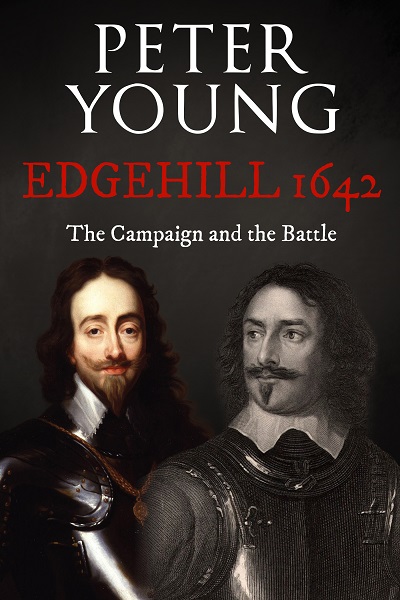 'Fascinating reading for lovers of English history in the seventeenth century' – C. V. Wedgwood
Order Now!
About the Book
An in-depth study of the first major battle of the English Civil Wars: Edgehill 1642.
Ideal for readers of Christopher L. Scott, Richard Holmes and Peter Ackroyd, and for everyone interested in military history and the English Civil Wars.
On a bitterly cold night in October 1642 two armies faced each other across a Warwickshire field, awaiting the light of a new day, and the battle that was to commence. What followed has gone down in history as the first bloody clash of the English Civil Wars and marked the point of no return in the hostilities between King and Parliament.
Brigadier Peter Young offers a masterly retelling of every detail of that fateful day and of the preceding campaign and its aftermath. Here he explores the military tactics, weaponry and organisation of the armies of both sides, drawing a compelling picture of the men who fought and what it must have been like for them on the battlefield.
Valuable first-hand accounts bring the battle to life through the voices of those who took part and provide a fascinating insight into one of the most famous engagements of the conflict.