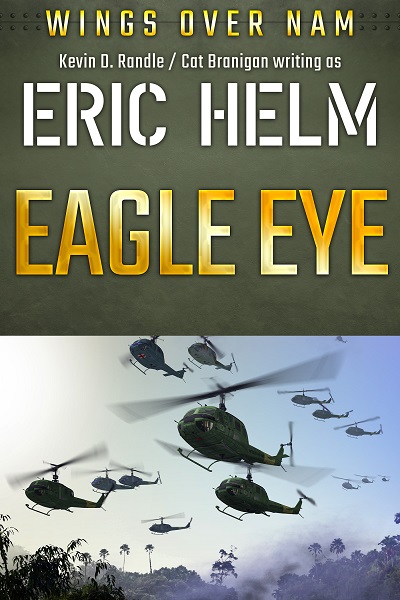 Explosive action in Vietnam!Perfect for fans of Andrew Watts, L. T. Ryan, Don Keith and George Wallace.
Order Now!
About the Book
A renegade aircraft commander volunteers for a search and destroy mission…
Vietnam, 1968
Warrant Officer David Anderson has been in Vietnam long enough to learn one thing in the Army. Never volunteer. It's the way that heroes are made, but it's also the quickest way to get killed.
After speaking out on how the war was being run, Anderson finds himself on a special airborne mission designed to take the war directly to the enemy: Operation Eagle Eye. His orders are clear: swoop in, destroy the enemy force, then get the hell out.
But when his helicopter is shot down during a night-time raid, Anderson and his men find themselves overrun by a company of two hundred NVA soldiers.
With the enemy closing in, can the men of Eagle Eye hang on until first light?
Or are they about to pay the ultimate price in the jungles of Vietnam?