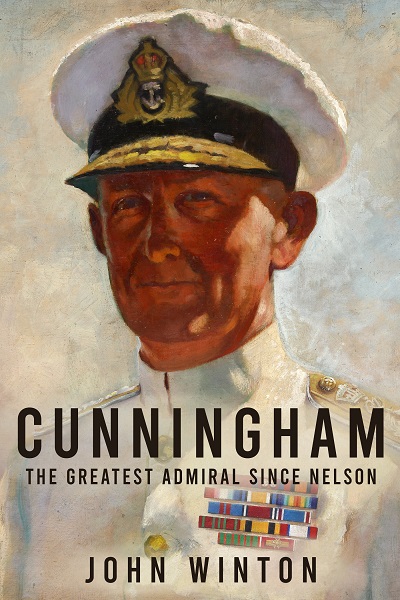 An engrossing biography of one of the most important naval leaders of the Second World War.
Order Now!
About the Book
'In the Eastern Mediterranean we found in Admiral Andrew Cunningham an officer of the highest qualities and dauntless courage.' Winston S. Churchill, The Second World War
After serving in the Boer War and World War One with distinction, Andrew Browne Cunningham, popularly known as ABC, served as Commander-in-Chief of the Mediterranean Fleet when the outlook for British forces looked bleakest at the start of the Second World War.
A brilliant naval tactician, Cunningham led his fleet to smash the Italian Navy at Taranto, the first completely all-aircraft naval attack in history, and later at Cape Matapan. He successfully evacuated the army from Greece and later from Crete and worked tirelessly to keep supply lines to besieged Allied forces in Malta and Tobruk open. As the tide of the war began to turn he directed naval support for Eisenhower's landings in North Africa and Italy.
From 1943, ABC became First Sea Lord and professional head of the Royal Navy, overseeing the final defeat of Nazi Germany's naval forces and assisting with setting the strategy for defeating the Japanese in the Far East.
Drawing information from Cunningham's personal letters and wartime diaries has allowed John Winton to provide vivid insight into all of this naval leader's merits and flaws. Additional material from official sources and contemporary memoirs gives a thorough and unique perspective of the Second World War at sea.