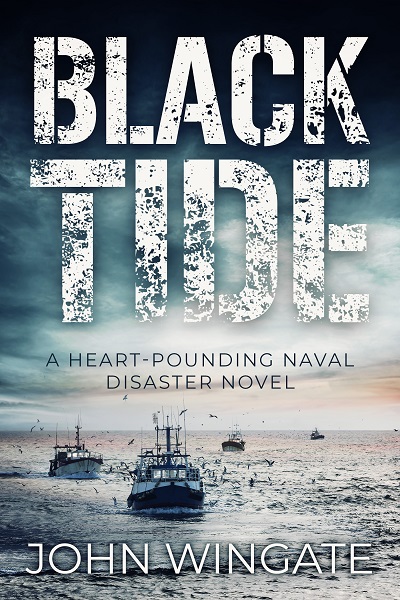 An exhilarating nautical thriller! Perfect for fans of Clive Cussler, Douglas Reeman and Duncan Harding.
Order Now!
About the Book
The threat of disaster looms over the Dover Straits
…
1976
Brimming with oil tankers, container ships, fishing trawlers and more, the Straits of Dover are one of the world's busiest areas for marine traffic.
Among these vessels are 'rogue' ships, which flout safety procedures and congest the Straits further.
Bill Gratton, captain of the Niger Petrola, must find a way to safely navigate his ship through this perilous strip of sea. Since the Niger Petrola carries crude oil, a collision would have catastrophic consequences for the ship's crew and the waters around them.
But with heavy fog, difficult weather conditions and a number of rogue vessels in the area, it seems to be only a matter of time before a terrible accident sets the sea ablaze…
BLACK TIDE is an action-packed nautical thriller that explores the perils of sailing through the Straits of Dover.