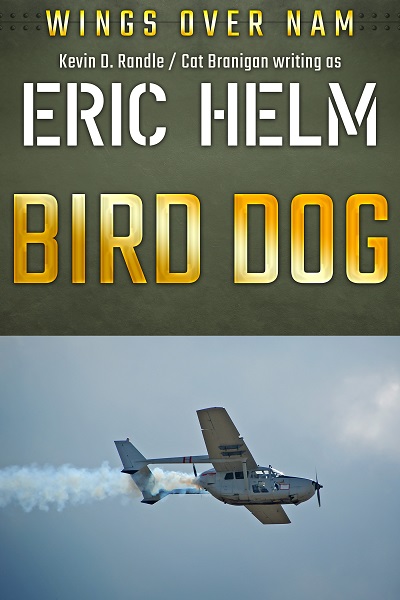 A Vietnam War military aviation thriller! Perfect for fans of Andrew Watts, L. T. Ryan, Don Keith and George Wallace.
Order Now!
About the Book
They were point men of the air war, and wherever they went the hammer of death came down…
Vietnam, 1968
American firepower could deliver pure destruction into the enemy's lap, but someone had to find him.
That's where the U.S. Air Force pilots of the single-engine Cessna 0-1 Bird Dog recon planes made their mark in Vietnam.
Flying unarmed into the VC's front yard, the Bird Dog pilots shot flares down on the enemy and spotted him for destruction.
Down in the Hobo Woods a die-hard VC unit have a big secret — a tunnel complex dug in too deep for American artillery to reach them.
But using a one-two punch with troop-laden Huey's, the Bird Dog pilots plan to spring an ambush.
In the death and blood of the Hobo Woods, who will ambush who?
Will the Bird Dog pilots live to fly another day?