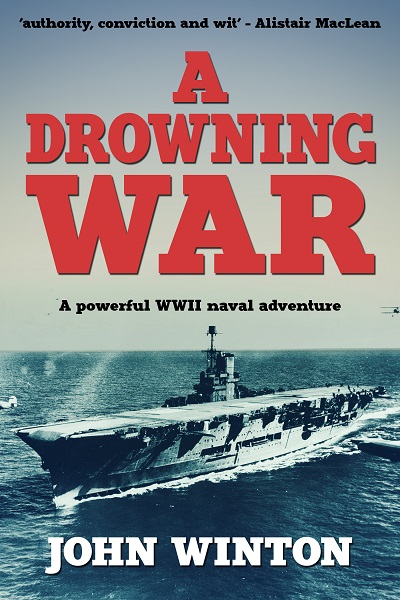 A tense World War II naval thriller! Perfect for fans of Clive Cussler, John Wingate, Duncan Harding and Douglas Reeman.
Order Now!
About the Book
They fight the enemy bravely … but can they conquer the might of the ocean?
The Atlantic Ocean, 1940
As World War II hostilities move into a deadly new phase, a gruelling war of attrition begins in the Atlantic Ocean.
On both sides of the conflict, men fight and die in battleships, U-boats and Swordfish biplanes.
Jay, a Swordfish pilot whose aircraft carrier has sunk, suffers endless days and nights drifting on the North Sea while his fellow men die all around him. Will he survive to fight another day?
Meanwhile ambitious young US Navy officer Boydell 'Boysie' Merton is determined that nothing will stand in his way. But when loyalties are put to the test, can he withstand the hostility of his shipmates?
On the other side of the conflict, German U-boat commander Hans-Dietrich Zschescher is rising quickly through the ranks. Will his ruthless cunning be the undoing of the Allies?
And with the terrifying cruelty of the Atlantic Ocean to contend with, all three men are facing not one enemy but two…
Which side will prevail in this deadly battle — and can they withstand the elements as well as the enemy?
Or are all three destined for a watery grave?