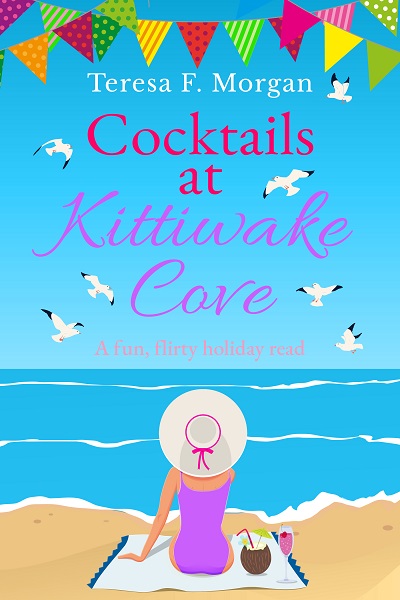 A sparkling summer romance set in Cornwall! Perfect for fans of Trisha Ashley, Victoria Walters, Heidi Swain and Phillipa Ashley…
Order Now!
About the Book
Can Rhianna realise her dream without losing her heart…?
After breaking up with her boyfriend, Rhianna Price has decided to take a break from romance. Determined to focus on her career, she moves to Kittiwake Cove to fulfil her dream of opening a cosy beachside cocktail bar.
But things get complicated when she crosses paths with Joe Trescott — a handsome pub manager and her old holiday fling.
After hearing of her plans, Joe takes Rhianna under his wing to help her feel at home in Kittiwake Cove as she prepares to launch her business.
As they spend more and more time together, both feel their connection starting to rekindle. And although she knows he's a serial player, Rhianna soon finds herself falling for Joe's charms once again…
Will Rhianna be able to resist her attraction to Joe? Can she stay focused on her new venture?
And will she make a success of her Cocktails at Kittiwake Cove…?
Cocktails at Kittiwake Cove is a fun and flirty holiday read you won't be able to put down. Venture to Cornwall in this gorgeous sun-soaked summer romance.