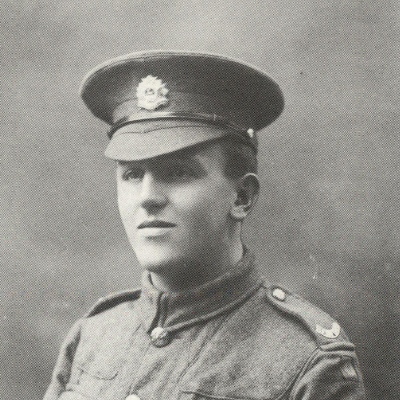 The author was born a twin in 1899 in Northampton, England. When the First World War started in 1914. he was at Northampton Town and County School (now the Northampton School for Boys). Conscription immediately depleted businesses of their young men and the headmaster sent the author, aged 15, to the finance department of a local company. Frederick always regretted the premature end to his education.
In 1917 at the age of 18 the author was drafted into the British Army and arbitrarily placed in the infantry, the Lancashire Fusiliers. The new recruits were rushed to the battle lines in France where he served until the war ended in November 1918.
He was fortunate to survive. He returned to the same firm becoming Chief Cashier. In retirement he enjoyed gardening, painting, travelling and Bible teaching. But his traumatic experience of war left indelible memories that generated a deep compulsion to write a warning for posterity. Aged 80 he learned to type on a manual machine in a class of teenage girls. Without any notes he then typed from memory the manuscript of this book.
The book led the BBC to invite him to participate in documentaries on the First World War. The media then realised he was a fluent raconteur able vividly to describe the social and economic scenes of the early 20th century. He participated in many TV documentaries describing the vast changes he had witnessed since the Victorian-Edwardian era. His natural and modest stance and the fact that he was then in his 90s added to the merit of his contributions. Aged 99, he was awarded the French Chevalier d'Honneur by President Chirac along with the few surviving British soldiers who had fought in France 1914 – 1918.
He and his wife lived alone until they were both 100 when they moved into a Senior Home. At the age of 102 after 77 years of marriage they were identified as the oldest, longest married couple in the UK. The TV crew interviewing them asked for the secret of their long marriage. Their answer was 'Love' which they were asked to define, "Love is giving, not getting". Frederick died quietly in his sleep aged 102 and his wife died at 103. His twin brother had died at 6 months.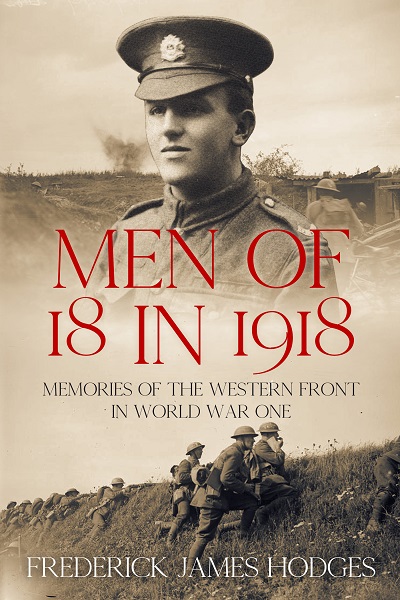 An astounding account of one young infantryman's personal experience of the Western Front in the last year of World War One.
More info →