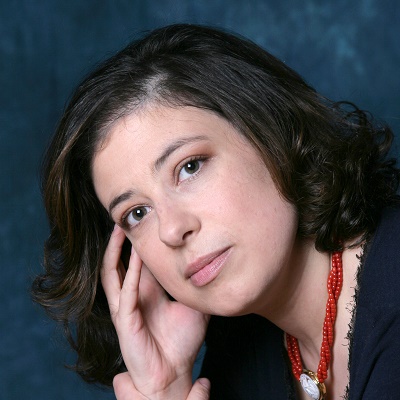 C. P. lives in the whereabouts of Mantua, Italy (incidentally the place where Shakespeare's Romeo gets the poison) in the company of her very patient mother, two unhinged cats and a large garden.
She began by studying the Classics and International Relations – and then swerved to the timber trade first, and later the pen and the stage. A passion for history and stories has led her to write historical fiction both in Italian and English.
She's been called an Anglomaniac, an editor, a playwright, a translator, a director-in-training, a blogger, and several kinds of writer – and never denied any of it. Then again, she could hardly deny her involvement with Mantua's historic Campogalliani theatre company, where she writes, teaches playwriting, does backstage work, and very occasionally understudies. She is a member of the Historical Novel Society, a reviewer for the HNR, and the founder of the Italian chapter of the Paper Stage project.
C.P. writes murder mysteries with a dash of espionage, set in Elizabethan times, between England and France.
Get in touch
You can check out C. P's website  or follow her on Twitter.