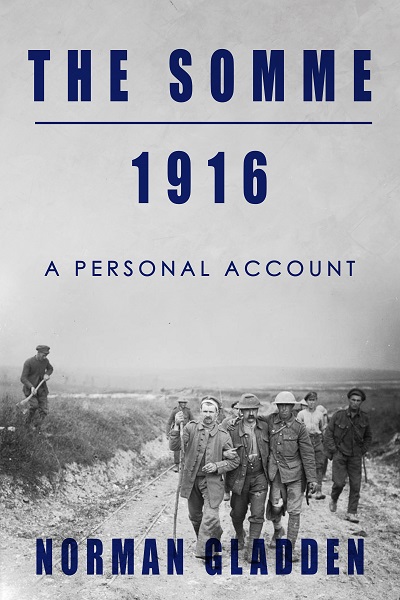 The personal account of a soldier's experiences during one of the deadliest battles in human history.
Order Now!
About the Book
On 1 July 1916, after a week-long bombardment from heavy artillery, British and French forces advanced towards German trenches on a fifteen mile front north of the Somme.
Allied generals were confident that the artillery barrage would have decimated German defences, but they were wrong. Barbed wire remained intact in many areas and German trench networks had many underground positions meaning that men and weaponry were ready to face the advancing troops.
By the end of the first day over 19,000 British soldiers had been killed and more than double this had been wounded. This battle would drag on for a further five months, with Allied forces penetrating around six miles into German lines at a cost of over 600,000 casualties.
Norman Gladden served as a private in the British Army during the First World War. He had signed up for the Army in May 1916 and after a brief period of training was sent into the muddy quagmire that the frontline had become. As a new recruit he learned to adapt quickly to his environment and served in the third stage of the Somme Offensive as Allied generals attempted to break the deadlock. During this time he kept a diary, recording his personal experiences of this monumental conflict which provides the basis for this remarkable and unique insight into life on the Western Front seen through the eyes of an ordinary soldier.
The Somme, 1916 should be essential reading for all interested in the history of the First World War and seeing one its most ferocious battles from the viewpoint of an infantry soldier. This book is the first part of Norman Gladden's World War One trilogy, Full Pack — A Private's War, followed by Ypres, 1917 and Across the Piave. A portion of the revenue from every sale of each book in this trilogy goes to The National Trust.