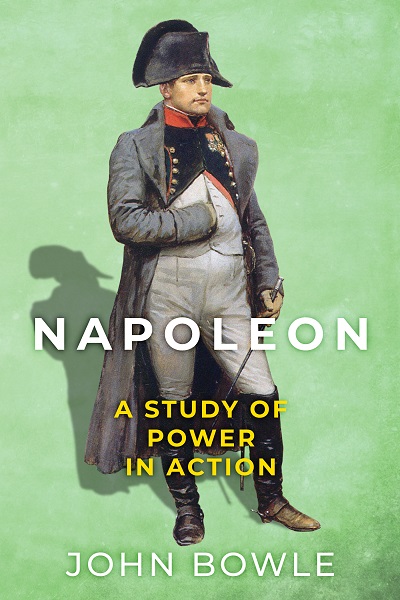 An engrossing biography of the man who rose to become the world's most powerful man during the eponymous Napoleonic Wars.
Order Now!
About the Book
Napoleon Bonaparte was the last of the enlightened despots and the first of the modern dictators. Before him stood Charlemagne, Constantine and Alexander the Great and after him came Hitler, Stalin and Mao.
Yet, although he terrified his neighbouring countries and dominated France with willful force, how similar was he to these notorious autocrats?
With remarkable skill and clarity, drawing on a wide range of sources, John Bowle examines the life of Napoleon, a man who was a genius not only in war but also in politics. Bowle uncovers how the Emperor was imbued with the ideals of the French Revolution, transforming Europe as he modernised administrations, allowing for meritocracy to thrive and the old order to be swept away, while at the same time appealing to the masses through propaganda, utilising police control and developing a cult of personality.
There are few men or women who have shaped the course of history as starkly as Napoleon. This book should be essential reading for all who are fascinated by power and the people that wield it.