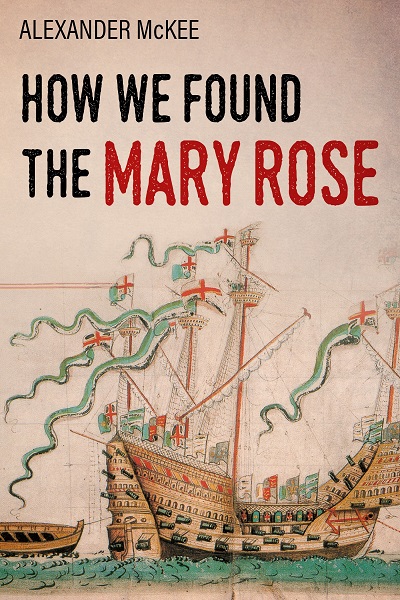 The remarkable true story of the discovery and excavation of the Tudor warship Mary Rose.
Order Now!
About the Book
In October 1982, Henry VIII's flagship Mary Rose finally broke the surface off the coast of Portsmouth after more than 400 years on the seabed.
Her dramatic sinking during an engagement with the French fleet in July 1545, under the very eyes of King Henry VIII, had been a disaster at the time, but for the team that finally found the Tudor warship it was a scene of jubilation after long years of searching.
Here diver and author Alexander McKee details how he and a small team of dedicated amateur divers, all willing to work without pay at weekends, risked their lives diving under busy shipping lanes and in treacherous weather to painstakingly search for the ship that nobody believed was there — and found her, in what became the most important maritime archaeological project in British history.
How We Found the Mary Rose tells the remarkable story of the ship herself: her thirty-four years of service at sea and her final sinking during the Battle of the Solent; the subsequent attempts to salvage the historic wreck, and McKee's own seventeen years of research and excavation in quest of a dream that came true.