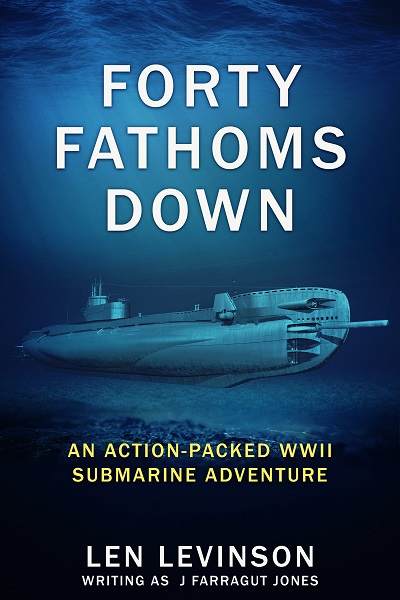 A heart-stopping naval adventure! Perfect for fans of Tom Clancy, Michael DiMercurio, P.T. Deutermann and Harry Homewood.
Order Now!
About the Book
It's the first in a new breed of submarine … but is the Sebago doomed to become an iron coffin?
Connecticut, 1939
=
With the world poised on the brink of war, the US Navy is pinning its hopes on a new generation of super-efficient submarines. As the Sebago's test dive begins, Lieutenant Jack McCrary is excited to put the new sub through its paces.
But events take a horrifying turn when a series of malfunctions threatens the lives of everyone on board – including Jack's black-sheep brother, Ed.
And when the Sebago's captain suddenly drops dead, Jack and his shipmates find themselves put to the test as never before.
The eyes of the world's media are trained upon the Sebago as a desperate struggle for survival begins. But no one has ever escaped from a sunk submarine before …
Will any of the crew ever see the surface again? And will Jack survive to avenge a devastating loss?
With echoes of the real-life sinking of the USS Squalus, FORTY FATHOMS DOWN is a tense historical naval adventure set just before the outbreak of World War Two with themes of loyalty and repentance.