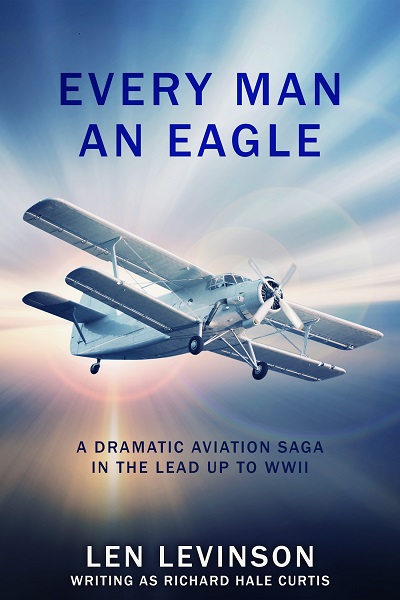 A soaring tale of airborne adventure! Perfect for fans of Richard Herman, Mark Berent, Peter Albano and Elleston Trevor.
Order Now!
About the Book
Their fortunes are taking off at last … but are they all headed for a crash landing?
Boston, 1934
With the threat of war looming ever larger, the US Army Air Corps needs new military aircraft. Sam Kincaid, president of family corporation Kurkin Aeronautical, is jubilant when the Army commissions Kurkin's new fighter jet.
But when Sam fires the charismatic but unreliable pilot Benny Stouffer, and his cousin Joel Kurman quits in protest, tensions are soon running rife.
Meanwhile, heartbreak awaits fiery pilot Susan Kincaid in the shape of an unrequited love and the disappearance of her friend and idol, Amelia Earhart…
And Joel's brother Brent Kurman finds his loyalties tested when he befriends a power-mad millionaire determined to acquire his family's company.
As the world teeters on the brink of war, the lives, loves and loyalties of each Kurkin employee are about to be put to the test as never before.
Will the warring families ever resolve their differences? And can professional pride triumph over personal grudges?
Or will a treacherous betrayal ground Kurkin's ambitions for ever?
Set in the golden age of aviation in 1930s America, EVERY MAN AN EAGLE is a gripping and evocative historical adventure.