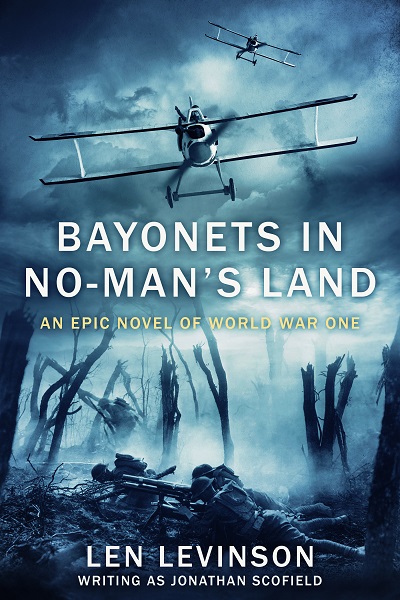 An epic World War One military thriller! Perfect for fans of Richard Herman, Mark Berent, Peter Albano and Elleston Trevor.
Order Now!
About the Book
Do inexperienced American soldiers stand a chance against the most devastating war machine the world has ever seen?
France, 1917
The Great War rumbles on, and Kaiser Wilhelm's forces — among them a young and zealous Adolf Hitler – remain undefeated.
The Allies, meanwhile, are exhausted and at breaking point. With defeat looming ever closer, General Pershing's American Expeditionary Forces, nicknamed 'doughboys', are drafted in to help.
For the raw recruits of Company B, the trenches prove to be a baptism of fire. Socially awkward Private Samuel Bell is ill prepared for the rigours of war, while Lieutenant Duncan Hunter has lived his life in the shadow of his brother, the charismatic fighter pilot Blake Hunter.
But as the conflict builds to a shattering climax, all three men must quickly find new reserves of strength if they are to avoid becoming cannon fodder…
Can the doughboys win the day? Or will the horrors of the trenches prove too much to endure?
And how many of them will be left standing when the final shot has been fired?
Set in a pivotal year of the First World War, BAYONETS IN NO-MAN'S LAND is an action-packed historical military novel.