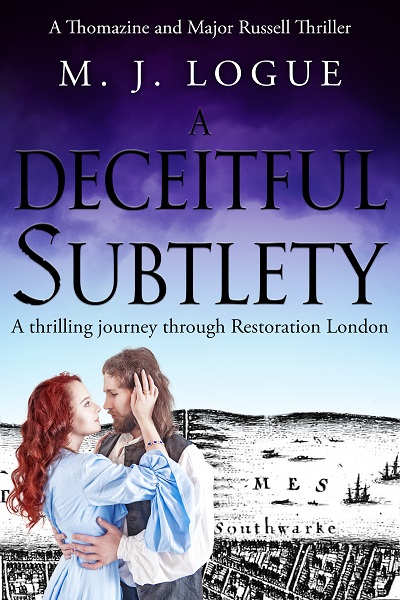 Thomazine and Major Thankful Russell are back! Perfect for fans of C. S. Quinn, S. G. MacClean and Alison Weir. 
Order Now!
About the Book
How far can you rely on a woman's intuition…?
1666, London
Thomazine and Major Thankful Russell should be enjoying married life.
With one teething baby and another on the way, life at the newly-rebuilt house at Four Ashes in the Chilterns is never dull, and they're hoping to put the debauchery of Restoration London behind them.
But then the indomitable poetess Mistress Aphra Behn arrives at their door…
Aphra claims to have promised to marry respectable merchant William Scot, who she met on a previous spying mission in Belgium. But he never turned up for the wedding.
She's determined to discover his fate – and she wants Thankful to help her search Bruges.
Which may be how married couples behave in sophisticated London society, but there's no way Thomazine is letting her husband loose on his own with the lovely, flirtatious Mistress Behn.
It looks like the couple will once again have to put domestic bliss aside to unravel this intriguing mystery…
A Deceitful Subtlety is the second book in the Thomazine and Major Russell Thriller series, by M. J. Logue.
Other Books in "MJ Logue"