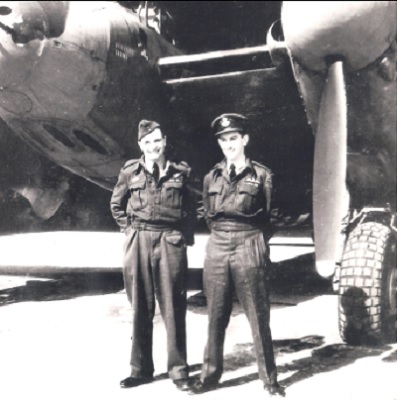 Tom was born on 19th Jan 1919 in Poplar, East London, second son of a London Dockworker and an Irish immigrant. They lived in relative poverty, but when Tom won a Scholarship place at Raines Foundation School, his parents agreed to allow him to complete his education to Matriculation level.
Tom passed with Honours, but because of family circumstances he had to find work at the age of 16. He obtained a clerical post in Ladywell, Lewisham.
At the outbreak of the war he joined the RAF and qualified as a Navigator. His Flying Log Book shows that he flew in numerous types of smaller aircraft as a Pathfinder as well as the far larger bombers. Like many other young men of the time, he married his childhood sweetheart Lillian in October 1940 and went on to have five children. He was commissioned and remained in the RAF after the war serving in various locations including Malta, Lincolnshire and the Isle of Man.
On discharge, he and Lillian settled in Westcliff-on-Sea in Essex and he worked for the British India Steam Navigation Company until his retirement. During his latter years he was heavily involved in The 617 Squadron Association and committed to their charitable causes.
We should remember that Tom Bennett and all those crews who risked their lives over Europe were really little more than boys – but they learned very quickly to be men. I hope that their undoubted bravery and wonderful sense of humour shines through this book.
After attending the celebrations of the opening of the Bomber Command Memorial in Hyde Park on 28th June 2012, Tom passed away peacefully on January 9th 2013, 2 weeks before his 94th birthday.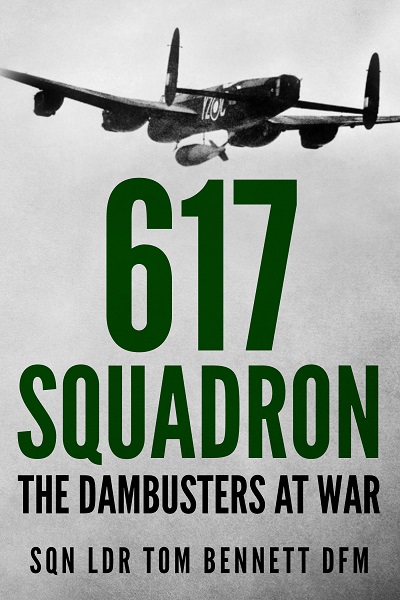 An eye-opening history of the famous 617 Squadron and its pilots and crews by a man who flew alongside them. A perfect book for fans of Max Hastings, John Nichol and Patrick Bishop.
More info →