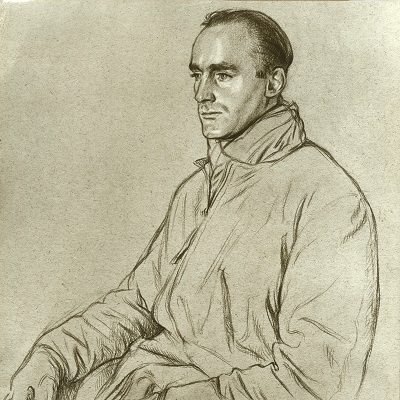 Rory was born on the 23rd November, 1911. Until he was 18 his home was in Nairn, Scotland. He was a linguist speaking French, German, and Persian.
He was educated at Ampleforth College in Yorkshire from the age of 6 after his father had died; and later at the Imperial College of Science and Technology where he gained a B Sc in Chemistry.
In 1932 he joined the Anglo Persian Oil Company (BP) as a research chemist. He transferred to Iran in 1935 where he worked first as a chemist at the Abadan Refinery, and later as a technical services manager in Tehran before he returned to the UK at the outbreak of war. Whilst in Iran he played polo.
After the war, following a short return to Iran, he became the personnel manager of the Kuwait Oil Company in London, In 1955 he was appointed general manager of Iranian Oil Services and later its chairman. He retired in 1970. Outside work he helped Hungarian refugees after the 1956 uprising, and looked after the finances of a youth club in Poplar, London.
In retirement, first in London, and then from 1978 in Alresford, Hampshire he was the honorary treasurer of the Georgian Group, a trustee of the Leach Trust, a guide at Winchester Cathedral, and pursued his penchant for making fine furniture and decoration out of the most unpromising materials. He died 1993 aged 83.
From 1930 to 1935 he served with 604 Squadron of the Royal Auxiliary Air Force where he was commissioned and gained his wings.
During his time in Persia from 1935 to the outbreak of war he flew during leave with the RAF in neighbouring Iraq.
He rejoined 604 Squadron, now a night fighter unit based at Middle Wallop, Hampshire, in June 1940 after re-training. The squadron was one of the first to use and develop airborne radar to find aircraft at night. Flying Beaufighters he shot down 7 enemy planes for which he was awarded 2 DFCs.
In March 1942 he was assigned to do staff work at 81 Group, which undertook night fighter training. Later in July he was made CO of the Fighter Interception Unit at Ford, Sussex. This unit was charged with improving the effectiveness of airborne interception radar.
In November 1943 he joined Bomber Command to become 2nd in command, with the rank of Air Commodore, of the newly formed 100 Group that was to develop Radio Counter Measures and night fighter support for bombers. During his time with 100 Group he managed to fly on operational missions. He shot down two more enemy aircraft and was awarded the DSO. At the end of the war he was awarded the CBE.
Cover of Darkness is an account of his involvement in wartime night fighter operations and the development of airborne radar. It was first published in 1953.
In 1945 he married Sanchia Whitworth, a wartime WAAF officer. She died in 1994 They are survived by a son, Julian, and two daughters, Jane & Rose.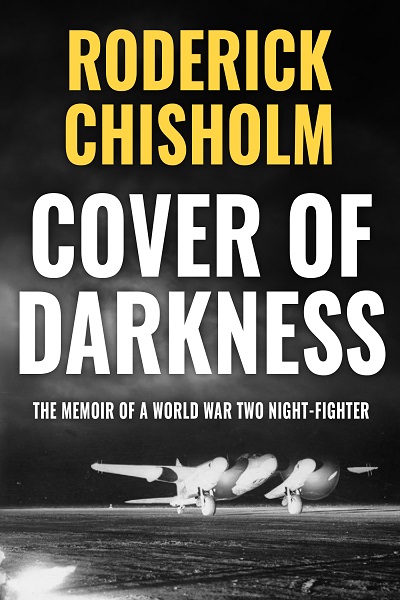 A pilot's captivating autobiography that traces the development of night-flying from the early days of the Battle of Britain to the final triumph over Germany.
More info →