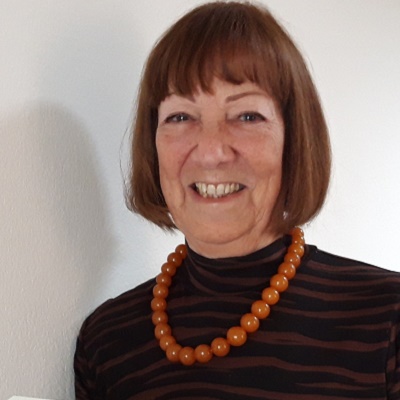 Natalie came late to writing, but not to reading, and it was her lifelong love of Regency romance that led her to turn from contemporary romantic fiction to try her hand at her favourite genre.
She takes delight in creating short stories of which more than fifty have been published, but is never happier than when immersed in an age of etiquette and manners, fashion and intrigue, all combined into a romping good tale.
Natalie is a member of the Romantic Novelists Association, the Society of Authors and the Society of Women Writers and Journalists.
Natalie lives in southeast London with her husband who fortunately enjoys cooking, as she can be found at her laptop at almost any hour of the day.
Coming soon
Written in the flowing language of the era, The Reluctant Bride tells the story of Charlotte, a young woman who is forced by her ambitious father into marriage with an earl. Within six weeks she is widowed and must find her own way in society, frustrated by the interference of her husband's cousin and heir who proves to be a thorn in her side.
When Prudence loses her beloved father to suicide and is left without a home she resolves with only a small legacy to stand on her own two feet. What else can she do When Only Pride Remains?
Sophie is twenty-one years old when she learns that her life has been a sham. Shunned by society but with a spirit that will not be broken, The Girls with Flaming Hair is determined to overcome every challenge that is thrown at her.
The Ghost of Glendale (released previously under the same title) is a delightful romp in which Phoebe and her beau, Duncan, try to resolve the mystery of why her several times great grandfather's spirit cannot rest in peace.
Get in touch with Natalie
Natalie can be found on Twitter @NatKleinman and on her blog. Check her out on Facebook and on her Amazon Author page.