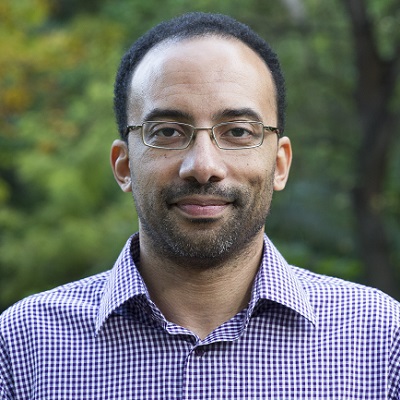 Abraham is half-Sierra Leonean and half-Greek, and has been a teacher, an academic and a scholar of literature, pop culture and creative writing. Based in Greece, he has had two novels and two short story collections published there along with more fiction and graphic novel scripts in the UK and US market, both work-for-hire and personal projects. His passion is genre stories and classic archetypes, which he loves to write with an eye towards what's behind the tropes. Whether crime, thriller, or horror, his fiction goes for a poison pen love letter to cliché.
His books often reflect his avid love of film, comics, music, and cult movies of the past. He and his wife live in one of the quieter towns of Greece, spending their free time with family and dogs. In life and fiction alike, he tries to go by the words of Atticus Finch and climb inside of a person's skin and walk around in it to know them.
Abraham's most high-profile work to date is the script for the historical graphic novel Democracy (Bloomsbury, 2015), published in ten countries since.
Get in touch
You can follow Abraham on Twiiter.
Coming Soon
The Bates and Briant Mysteries: Capricorn is a crime novel set in the late 1960s, with London Murder Squad inspector Chris Bates and police photographer Helen Briant on the track of a serial killer after the bodies of two women are found in a peat bog, ritually slain years apart from each other. The feel of it is like a Jo Nesbø thriller in Swinging London, or, if it were a film, Blow Up meets True Detective.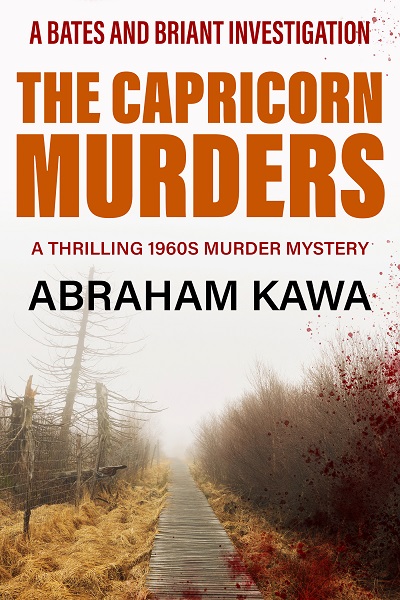 An intriguing British mystery series you don't want to miss! Perfect for fans Jeffrey Archer, Robert Galbraith, Elly Griffiths and Peter May.
More info →