When did you first start writing? Did a specific event encourage you to start?
There has never been a time when I didn't write. As a child, my idea of a perfect game was to tell a story to my teddies, then write it down. It was never a conscious decision, it was part of me then and it still is now.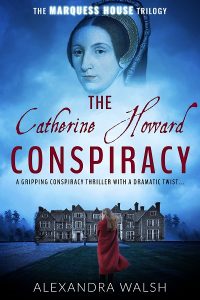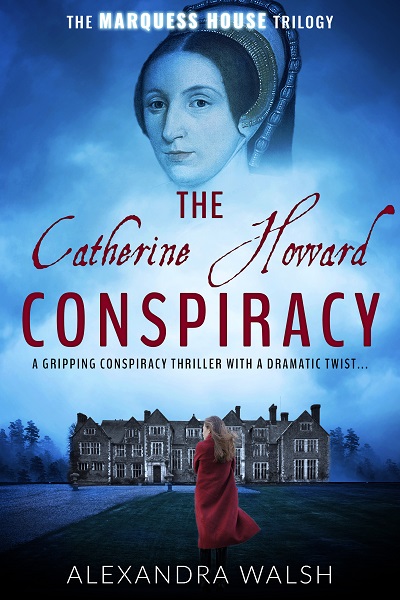 How much research do you do?
It entirely depends on the story. For a while I wrote film scripts, mostly comedies, and they didn't need any research. Likewise my first few attempts at novels (still languishing unpublished!). One story, The Music Makers took all its chapter heading from the wheel of the Major Arcana cards in the Tarot pack. Although I was a fairly proficient Tarot reader back then, I did research other, wider meanings, for the cards to add extra depth to the main character's adventures.
The Marquess House Trilogy, which has a split timeline comprising of a present day strand and a historical section has taken years of research. Book one: The Catherine Howard Conspiracy was actually not my intended starting place. The big reveal that appears in book two: The Two Elizabeths was the kernel of the idea for this story and, over the years, I have written many different versions of it trying to make it work. However, none of them were quite right and after several years of juggling work, life and researching Elizabethan England I realised the only way I'd be able to capture this monster of a story on paper was to split it into three separate tales, rather than trying to cram it into one book. Three books, one for each piece of jewellery: two ruby rings and a silver locket.
It was actually devastating because it meant starting again from the beginning. In true frustrated writer style, rather than face this unhappy truth, I wrote a comedy instead, entitled The Patron Saint of Married Women, which was set in the present day and needed very little research. In. Your. Face. History.
In the end, I caved in and began researching Henry VIII's fourth and fifth brides. I also made the alarming decision to dump my two main characters: Isabella and Oliver. I never liked them much anyway. The name Perdita had been running around my head for a while. From reading Dodie Smith's One Hundred and One Dalmatians when I was younger, I knew it meant Little Lost One and somehow this seemed appropriate for my main character. Then one morning, I woke up with the question: "Who is Piper?" running around my head. Immediately, I knew she was Perdita's twin sister and something clicked into place.
The very very first version of this story featured Isabella (now gone) mourning her twin sister who had died under mysterious circumstances on an archaeological dig after she had unearthed a silver locket. The idea was that she had been murdered by MI One Elite. Strangely, the nasty old Watchers were there from the beginning, as was Mary Fitzroy, James Rivers and Alistair Mackensie. Jerusalem was always around too, although it took me a while to settle on its true nature. Warren Dexter was another one who survived the character cull. However, it wasn't until Perdita and Piper popped up that the story suddenly opened up before me. Then, Kit arrived. He had been through a number of names and he finally found an identity because I quite fancied Kit Harington who plays Jon Snow in Game of Thrones. Yes, it's an embarrassing admission but he was the inspiration for Kit and once he had his name, the last piece of the puzzle was in place and the story flooded out.
I've long since moved past my toe-curling crush, though. Ahem.
Anyway, in answer to your question, at present, several months of research and writing of detailed timelines. By gathering all the information into one huge chart, it's easier to write fluently and present a more rounded and believable version of my historical periods.
Tell us about where you write / your writing habits.
I have a purpose built writing hut in the garden with insulation and a heater. I write every day and, at the moment, am lucky enough to be able to treat it like my day-job.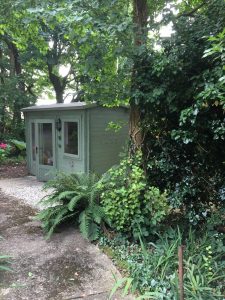 What part of the writing process do you find most difficult? Starting, knowing when you've done enough research, the ending?
It varies. I love the lure of the blank page. Every piece of paper is an adventure waiting to unfold. Knowing when you've done enough research is a tricky one but there comes a point where you have to plunge in and see what happens. I don't like writing endings, not because I don't like them but because it means you're saying goodbye to your characters.
How real do your characters become and do they ever seem to control their own storyline?
Very real. They all seem to end up taking over their own storylines. Sometimes, I even argue with them. Although perhaps I shouldn't have admitted that…
Do you ever feel guilty about killing off characters or do you relish it?
Never! I worry about killing them off for different reasons. What about if I suddenly realise I need them again but they died in Chapter Four?!! EEEKKK!
Do you find it hard to know when to end a story?
Usually I know the end before I begin. The Marquess House trilogy has proved more troublesome though because in my head, it's one long story, so realising I had to make three endings, instead of just the one at the very very end of book three, has taken a while to adjust to.
What are you working on?
Part three of The Marquess House trilogy. It's working title was always Prince Oliver but I don't think this works any more. The title will arrive when its ready.
What are you reading right now?
The Moon Sister by Lucinda Riley. It's part five of her Seven Sisters series. I only recently discovered these books but I'm really enjoying them.
What is your favourite book? Who is your favourite character?
This is a tough one. How do you choose between so many friends? And also, do I go for something literary and make it look as though I'm very high brow or do I tell the truth?!
For a long time now, my favourite book has been Harry Potter and the Prisoner of Azkaban. I was going through quite a tough time when I began reading these books and, not only was Hogwarts a wonderful place to hide, I was awed by J K Rowling's brilliance. Goblet of Fire had just been released, the films had been cast and the storm of Harry Potter was building. I never like making judgements on phenomena unless I've read/seen/visited them, so I bought the books. Philosopher's Stone hooked me from page one. Chamber of Secrets worried me – who was Dobby? Was he good or bad? – but when I read the third book with its fabulous twist with Scabbers and the appearance of Sirius Black who had first been mentioned in chapter one of book one, I realised this was more than a series of children's books. This was truly magical. I've asked for help at Hogwarts many times and it's always been given.
My favourite character is Hermione Granger. Although Harry is pretty amazing too.
I also love Ballet Shoes by Noel Streatfeild and Moll Flanders by Daniel Defoe.
What book do you wish you had written?
Apart for the Harry Potter series? The God of Small Things by Arundhati Roy or The Passion by Jeanette Winterson.
Do you love any genres/books that are very different from what you write?
I try to read a broad cross-section of genres. If a story is well-written, it'll grip you no matter what the genre. I try never to suffer from literary snobbery. Every book is worth trying, you may not make friends there but you don't need to be rude!
Tell us something surprising about you!
I play musicals in the background while I write.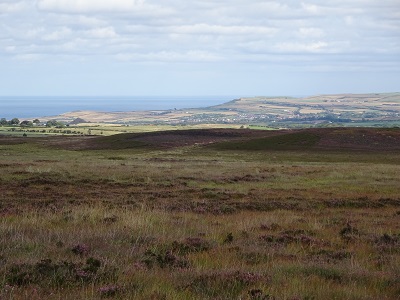 The North York Moors national park has one of the largest expanses of heather moorland in England covering an area of 554 sq miles. For centuries people have crossed this exposed, wild, boggy moorland for trade, social and religious reasons leaving a network of fragmented stone pathways that are lovingly walked and explored by hikers today. All who do respect this mainly inaccessible landscape, which is both beautiful and dangerous to traverse. But what tales these ancient paths could tell of the people who have trodden them over the centuries.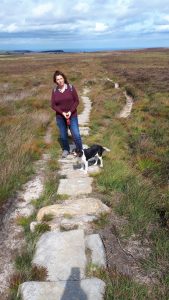 The oldest broken pathways, known locally as 'Monks trods' could date back to the Neolithic era. Certainly Roman soldiers have used some of the broader causeways near Whitby. The connection with monks stems from the medieval period when abbeys flourished within the region. Today we see the ruins of Whitby, Rievaulx, Guisborough and Mount Grace Priory to name but a few of these once great communities. These monasteries often housed large numbers of people and linked to other communities by the network of pathways. In Medieval times wool would be transported on them to ports such as Hull and from there to markets overseas.
The monasteries often owned farms and land miles apart. In For Richer, For Poorer I linked the two fictitious towns of Gorebeck and Beckton by one such trod that cuts across Gorebeck Moor. Gorebeck Abbey School was linked to Beckton Abbey by trade and the pathway, although rugged and unwelcoming it was known to Parthena. This was no easy route of escape by, especially at night time, it took courage and daring – but essentially local knowledge, or else it would certainly have been tantamount to a death wish. This summer I was caught out in a sudden horizontal rain storm on one of the Quaker's Causeway, near Commondale and even with modern waterproofs and hiking boots the wind had a bitter chill.
Parthena's pursuer, like Beth and Willoughby in To Love, Honour and Obey had to travel in single file as the stones were only designed to take a train of pack horses travelling in a line as goods were regularly transported by pack horse.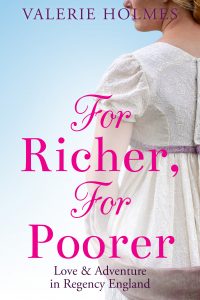 Beyond the medieval period the need to transport coal, charcoal, jet, alum and lime grew. Fresh fish from the coast needed to reach its market as quickly as possible whilst it was still fresh. Wagons would easily become bogged down in such conditions and so for centuries the pack horse was essential.
These are some of the legitimate uses for these ancient routes, as well as the need for communities such as The Quakers in the early eighteenth century to reach meetings and friend's houses. They were also essential for people to reach the mills and towns for work as the centuries turned.
However, in the early nineteenth century, when many of my stories are set, smugglers also had local knowledge, could pay a man more than a farmer's wage and they also needed to disperse landed contraband as quickly and efficiently as possible. Therefore, many of my stories have mentioned the use of the old trods for this purpose.
Once roads were built to cross the moorland then the need for the trods diminished and some of the ancient stone was reused for building. These roads may have even been built over the original paths as their way was the most direct. But what is left provides an interesting connection to the past and a way for people today to access this beautiful wilderness today.
When did you first start writing? Did a specific event encourage you to start?
I started writing when I was a teacher. I first wrote short plays for performance. When I gave up teaching in 2012, it was the bicentenary of the birth of Charles Dickens. When I read that he had a secret desire to be a detective, I wondered if I could write the crime novel that I had always wanted to write, so I gave it a try with Dickens as my detective.
How much research do you do?
Because my novels are historical crime novels, I need to do a lot of research into Dickens's life and times, and into nineteenth century forensics. I need to know what the Victorians knew about poison, or stabbing, or shooting, or drowning and post mortems in the mid-nineteenth century.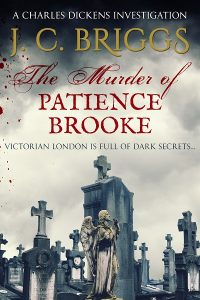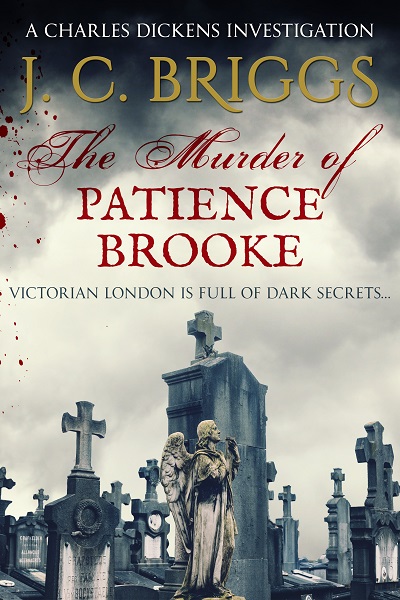 Tell us about where you write / your writing habits.
I write in a little room in my house. I often write sections of the novel long-hand and then type them up and make changes as I go. I always carry a notebook to jot down ideas when I'm on a train or waiting for someone – you never know what you might overhear!
What part of the writing process do you find most difficult? Starting, knowing when you've done enough research, the ending
I find it easy to start. Often the beginning of a novel comes from something I've read, especially something from Dickens's letters. Then I get stuck in working out the plot, especially when I find that X couldn't have done the murder at that point because she/he was somewhere else at the time!
How real do your characters become and do they ever seem to control their own storyline?
Very real – that's why I enjoy writing a series. You can bring characters back. It's very odd how characters you expected to play a minor part in the story start to develop in ways you had not planned and begin to play a major role. Then they seem to have a back story and you think: where did that come from?
Do you ever feel guilty about killing off characters or do you relish it?
It's always satisfying to get rid of the murderer because that means the case is solved. And there have to be other victims – one murder doesn't make a crime novel. You can't help relishing the dramatic deaths, but sometimes you do feel sorry for the victim. Then you think: sorry, but you've had your lot, it's time for another killing – keep up the suspense!
Do you find it hard to know when to end a story?
Not in the sense that you know it's over when the case is solved, but you also have to think carefully about the very last paragraphs. You want to leave the reader thinking about the effects it has all had on the characters who are left and what their futures hold – if they have one.
What are you working on?
A novel which begins in Ferrara where Dickens went in 1844; I found a letter he wrote from there in which he describes some girls looking down into a stretch of water. It was twilight, the sun was setting and the walls of the castle were blood-red. Dickens writes that he knew the place although he had not been there before and that it chilled his blood. I wondered what those girls were looking at in the water and why Dickens was suddenly frightened. Murder?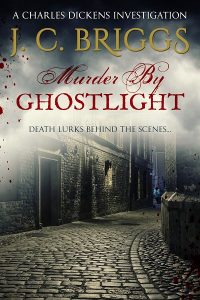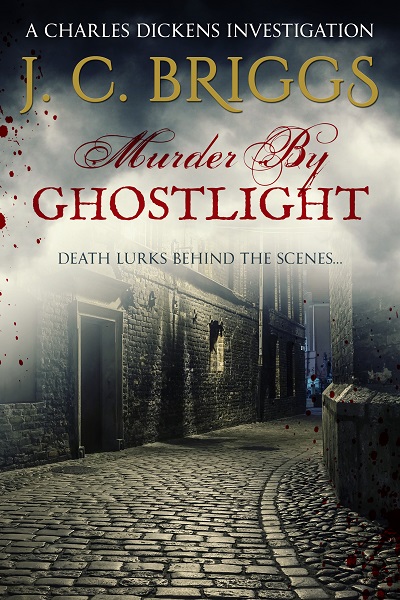 What are you reading right now?
Bleak House
What is your favourite book? Who is your favourite character?
Great Expectations. Miss Havisham.
What book do you wish you had written?
So many, it's too hard to choose, but there's a wonderful book: Pinkerton's Sister by Peter Rushforth, which is so rich in character and incident and full of all kinds of literary allusions that I can't help wishing …
Do you love any genres/books that are very different from what you write?
One of my favourite authors is William Trevor; I've just finished The Silence in the Garden which is about Ireland before the First World War. I love fiction about Ireland.
Tell us something surprising about you!
I was the voice over in a television show in Hong Kong. I was a puppet named Violet the Vulture – I played her as a kind of avian Lady Bracknell. My husband, who wrote the show, was Barney the Bear, and we had a kangaroo called Alice Springs.
Are you working on a new series set in the Age of Sail? Have you written a naval thriller set during the World Wars? Are you passionate about seafaring stories? Sapere Books wants to hear from you!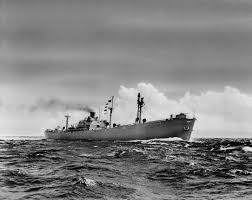 We are actively looking to acquire nautical fiction from both debut and established authors. We are particularly interested in historical naval fiction, nautical thrillers, and books in a series.
If you are an author who owns the rights to a previously published naval series, or a writer working on a new nautical novel, please get in touch and tell us about it!
Email our Editorial Director, Amy Durant, directly with some information about your nautical writing and a synopsis of your naval novel and we will get back to you as soon as possible.
We hope to hear from you soon!
When did you first start writing? Did a specific event encourage you to start?
In the 1990s. I can't be more specific as I went to several creative writing classes, usually with the same tutors. The class would start out well attended, then people gradually would drop out – usually in winter. Then the following year the funding would change and we'd start up again at a different venue. But I always persevered and about three or four of us went to the same classes, which I enjoyed very much. Finally one tutor suggested I sent off some of my stories to a magazine. The first one was rejected but the editor must have seen something in my writing and made some useful suggestions. So luckily my next one was accepted by Ireland's Own. I still have the cover framed on my wall. It's dated August 1999 and has the picture of a Connemara pony on the front.
How much research do you do?
For Song of the Shuttle I went to Quarry Bank Mill, a working cotton mill near Manchester owned by the National Trust. The volunteer guide on duty was so helpful, explaining how the machines worked, then demonstrating them. He was really patient answering all my questions. From a large second hand book store in South Manchester I was lucky enough to find a book from the television series about the American Civil War shown back in the 1990s. It was packed with information and original photographs which was invaluable to my research. Other books like 'The Hungry Mills' and 'Reveille in Washington' helped enormously and also a map showing the major battles of the war.
For subsequent books I've turned to Victorian history which has always interested me. The internet is invaluable too. Where else could you discover the uniform that an American military hospital orderly wears?
Tell us about where you write / your writing habits.
I've set up office in a small bedroom since my son and daughter have left home. It overlooks the back garden and I can see the small birds bobbing about in the trees. I'm afraid I'm not an organised writer or set time each day for writing. I have a habit of waking up at an unearthly hour with an idea in my head and can't get back to sleep until I've typed it out. I did try to write those ideas down on a pad by the bed but couldn't read my writing in the morning. So I drag on a hairy old dressing gown – and tracky bottoms in winter – and sneak off into my office for an hour or so. Then I slip back into bed and sleep soundly.
What part of the writing process do you find most difficult? Starting, knowing when you've done enough research, the ending?
Most of my stories are written in my head long before they reach the page. Then when I have time I want to get down the information as quickly as possible. Of course I have to go through it all again and edit it. Sometimes I seem to write in Polish!  I'm not keen on editing and don't like rewriting at all.
How real do your characters become and do they ever seem to control their own storyline?
My characters do seem to take on a life of their own and I instinctively know how they will act. This is a very perceptive question as many times my ideas and plots will change when faced with what a character would do.
Do you ever feel guilty about killing off characters or do you relish it?
I have sat and wept when one of my characters died. Normally it's only the baddies that 'get it'. I feel they get what they deserve.
What are you reading right now?
At the moment I'm reading a spy novel by John Le Carre and persevering with it. I get annoyed by the macho attitude of the men though! I have Lamentation by C. J. Sansom waiting in the wings. I love his Shardlake novels.
What is your favourite book? 
My favourite book is Jane Eyre. I've always loved it from being young when I had the Dean and Son version for young readers.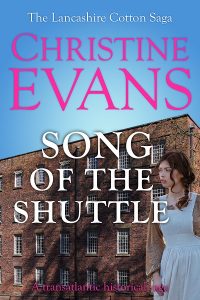 What book do you wish you had written?
Something brilliant like The Book Thief. I've recommended it to so many people and they've all enjoyed it.
Do you love any genres/books that are very different from what you write?
I have very eclectic taste. I really enjoy Terry Pratchett books. Patrick O'Brian's seafaring novels are a favourite and also Lyndsay Davies' Roman detective Falco. Although they are historical novels, they are very different from the romances that I'm writing.
Tell us something surprising about you!
I've had a painting exhibited in Manchester Art gallery. I won a competition where all the art classes round the city sent a painting that was inspired by one of the Gallery's paintings. It was called 'Things to Do' and in one corner featured a cosy armchair, a book and a cup of tea. The rest of the canvas had an ironing board, a dirty frying pan, an un-ironed shirt and lots and lots of socks – black with a different coloured heel. None of the socks matched! The blurb was that I'd rather sit reading than doing all the chores. Along with a certificate I received a bag of art goodies. Unfortunately I don't have time to go to any art classes nowadays.
Ellen Tyrell's Nose and Other Suspicious Circumstances
With thanks to the British Newspaper Archive
I am looking for a drowned girl. My old friend, Professor Swaine Taylor will, no doubt, provide the grisly forensic detail in his Medical Jurisprudence: 'the eyelids livid, and the pupils dilated; the mouth closed or half-open, the tongue swollen and congested … sometimes indented or even lacerated by the teeth …'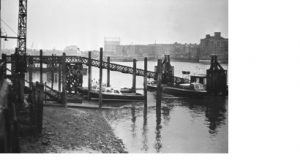 I need an inquest on said drowned girl; this is where the British Newspaper Archive comes in. There are drowned girls aplenty in London in the decade 1840-49. Poor things, dragged from the Thames, the Regent's Canal, the Surrey Canal, the New River, the Serpentine, the lake in Regent's Park, from under Waterloo Bridge – a favourite spot for those seduced and abandoned girls. There they lie stretched out on muddy shores and banks, their bonnets askew, one boot missing, or both, their faces pale like Millais' Ophelia, or more likely, bloated and bruised, or half-eaten by decomposition – or rats. Their bodies sometimes float, buoyed up by petticoats – the effect of air retained by the clothes, or the presence of gases. Sometimes a thin hand grasps a clump of weed which, according to Professor Taylor, indicates that the victim went into the water alive. Did she fall or was she pushed? Suicide, most often.
I find the case of the suicide of two young sisters dragged from a Leeds canal in April 1847, tied together by a handkerchief. The handkerchief is pitiable somehow, and memorable. Dickens must have read of that case for he uses the same circumstance in Our Mutual Friend. Something of a thrill in contemplating that, but I need only one girl.
I need an unknown drowned girl, unclaimed, buried at the expense of the parish, and forgotten. Somewhere in a village, a mother wonders about her lost child. She will never know what became of her ruined darling. The Morning Post in February 1842 explains: 'In London the bodies are taken to any obscure vault, public house, or police office. The Coroner directs the parish to advertise the body, often in vain.'
I find several cases of unidentified females in the newspaper archive. In July 1841, according to The Morning Advertiser, a young woman was pulled from the London Dock. She was never identified. I am intrigued by the report's dark observation that 'No one could walk into that water by accident.' Unknown, too, is the identity of the 'fine-made 'young woman taken from the Serpentine in October 1845 and deposited at St George's Workhouse. Yet she has a distinctive mole on her left cheek, dark hair and hazel eyes. Surely somebody missed her. Seduced and abandoned, perhaps, like poor Eliza Luke found in the New River in April 1844.
However, this is a crime story, so, naturally, I need a drowned, unknown, murdered girl. This is more difficult. Such is the damage done by the water, or the bridge, or the rocks of some lonely reach that it is often impossible to find enough evidence of murder. However, there is the case of Eliza Rayment found in the River Thames in October 1847. There is a deep cut under her chin. Four inches in length, an inch in depth, so reports Mr Bain, the surgeon, at the inquest, and there are 'two arteries divided'. The wound might have been inflicted by the deceased, but 'a person using the right hand would naturally make an incision on the left hand side.' Eliza Rayment was right-handed. Mr Bain attributes death to the loss of blood from the wound. Poor Emma Ashburnham who was formerly Emma Meyer had once lived 'in some splendour' in York Road under the protection of 'a gentleman of fortune', but it is not known how she came to be in the river at Waterloo Bridge with a deep and ugly stab wound in her side.
Blood brings me to Ellen Tyrell and her nose. Ellen was found in the Surrey Canal in August 1845. Mr John Hawkins, the surgeon, finds an abrasion on the right side of the nose, but from the decomposition of the body he is unable to distinguish any other external marks of violence. Given that she was seen in the company of a man, not her husband, the night before she disappeared, the inquest is adjourned for the purpose of producing further evidence.
Oh, Eliza Rayment, what a mystery, what a suggestive tale, a married woman whose whereabouts were unknown for some days before your death. Who were you with? Emma, who was that 'gentleman of fortune'? Alas, neither of you is for me, and Ellen, your nose, telling though it is, does not serve my purpose. I am 'Oh, that I had been content with a cut throat, or a stabbing, but, in the interests of my plot, the victim must be strangled or I must rewrite the whole damned thing.
There is evidence I do like: the 1847 case of the unknown drowned young woman wearing a false plait at the back of her hair; the one in 1842 in which an umbrella is found nearby, bearing on its ivory handle the initials 'F.H.' And I like especially, the single earring she is wearing. I have a fancy for a single ruby like a drop of blood in my victim's ear.
I dig deep into the newspaper archives and I find it – just the one, and the indefatigable Mr Bain is on hand to assist. The body was found in October 1848 near Battersea Bridge, much decomposed, appearing to have been in the water some time. Nevertheless, Mr Bain finds evidence of a ligature encircling the neck, though what this might have been he cannot say.
It is quite enough for me. Possible death by strangulation.
Oh, all right, I admit it: the body was that of a sailor. But, it did happen. Evidence of a ligature was found. I'll just have to put an 's' before the 'he'. No one will know.
'F.H.'? Names: Fanny? Florence? Flora? Ah, here's a name in the archives: 'Harvest'. I have her: Flora Harvest, the Grim Reaper cometh.
The Murder of Patience Brooke by J. C . Briggs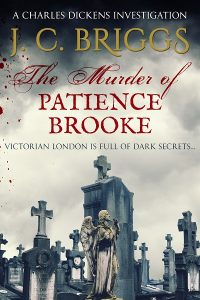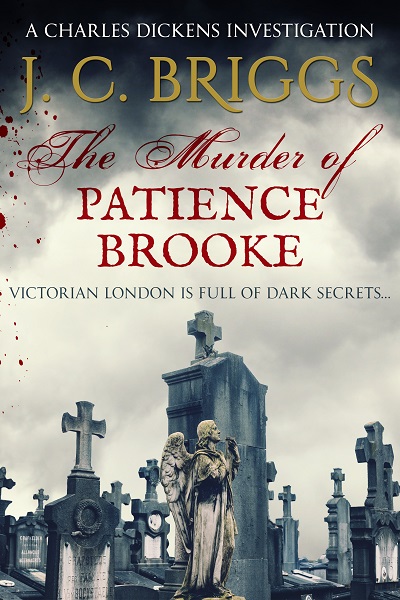 The Cooper Museum, housed in a small building in the heart of historic downtown Upland, offers a cozy and often crowded venue for local events. A favorite place to hang out with city residents, this cheery place often invites authors whose books feature the history of American towns and people, especially people from Upland, California.
I wrote my first edition of He Wrote Her Every Day in Upland and printed twenty copies in time to celebrate my mother's 90th birthday. Based on letters Mom had saved from my father in Germany during WWII, the book was my mother's gift to share with the family. This hard-cover version of their story includes photographs and follows a narrative using all the documents and souvenirs my mother saved. When I received an invitation to present my book on Author's Day at the Cooper, I was delighted—and a bit apprehensive.
I decided to prepare a visual display of a few of Dad's letters and many of the souvenirs. Did I mention that Mom saved everything? I needed three tables, but managed to make do with two. A three-foot square map mounted on a display board earned center stage, balanced between my tables. It was also a place I could hide if no one showed any interest in my book.
The map, sent to all the soldiers and their families from the Army post-war, depicts the route this Infantry division traveled from the beginning of the war until the final return of the last Occupation troops. So when the recommissioned Queen Mary finally brought Dad home, Mom already had the map of the route taken by his troops known as the Railsplitters.
Our afternoon of book signing invited walk-through traffic in the patio area outside of the small museum. A beautiful afternoon in California promised our group of about a dozen local authors a busy opportunity to talk to our neighbors about our books. I was hoping for a few sales and a chance to meet my fellow writers.
Flattered when the assistant curator pulled a chair up at my table, I smiled widely as he began to go through all of the V-mails, coins, K-ration kit remnants, and the seventy-five-year-old postcards that make up my father's collection. He looked through the assemblage of bits and pieces that had been the focus of my writing for about a half hour before, at last, he raised his head and just said, "Wow!"
Hungry for some positive feedback, I answered by asking, "Wow what?"
His response was a surprise. "You should not have all of this sitting out here in the sun for anyone to handle. This should be in a museum." I thought he was trolling for a donation to the Cooper, but no, he assured me that mother's bits and pieces needed a place where scholars could read the primary documents and preserve them for posterity.
He told me about the National WWII museum in New Orleans, LA. It took me a year to do it, but Kim Guise, curator of the museum in New Orleans, guided me through the process and helped our family contribute the collection to them. Mom was tickled to sign the donation papers and make it official. The museum staff is currently working on a display of the letters and souvenirs of Private James William Hendrickson, Jr. It is, according to Guise, the largest collection of letters and documents from an individual American soldier.
This was exciting, but the best experience at the Cooper came on yet another day when my display had been transferred from the originals to mere copies. The Railsplitter Map held pride of place and looked as sharp and clear as the originals.
He Wrote Her Every Day will be published by Sapere Books and is coming soon! 
Sapere Books are publishing books of mine from two different series involving two different detectives.
One, involving Lieutenant Josef Slonský is set in 21st century Prague; the other, featuring the university lecturer Master Mercurius, takes place in 17th century Netherlands. There are obvious differences in setting that inform the writing.
Slonský is a career policeman. He is inclined to take the occasional drink to get the mental cogs turning faster. There is nothing much in his life except his work, and since he is 58 when the series starts, the threat of retirement looms large. Slonský has all the support that modern science can offer, including a mobile telephone, though he does not really know how to do anything beyond making calls on it.
Mercurius is very much an amateur, an accidental detective who falls into the work when a series of abductions in Delft leave the local authorities baffled, so they send to the University at Leiden for a clever man who might help them solve these; and the Rector sends Mercurius. He is a young man, only 33, a lecturer in moral philosopher and an ordained minister, and he has little in the way of science to help him.
To my mind, though, none of these is the major difference between the series. I award that distinction to the fact that Slonský books are written in the third person, whereas Mercurius narrates his; and I thought it might be instructive to discuss why that is so.
I would love to say that it was the result of a carefully balanced decision, weighing all the factors for and against either approach, but if the truth be told the stories just came out that way. In my head, the action in Slonský appears as a film in which I stand back, observe, listen and record, whereas the Mercurius books involve me as a character in the tale I am telling. I toyed with telling Mercurius in the third person, but it didn't feel right, and I have spent a bit of time thinking why that might be.
I think the reason is that Slonský is a big character, but he has a large regular supporting cast and it is important to me that we should get to know them. If he were also the narrator, I think he would dominate too much. Mercurius, on the other hand, is the only character who appears in all that series of books, and as the only consistent element the story has to pivot on him anyway.
This is not just of analytical interest. Many crime novelists consistently favour one or the other approach. I am prepared for either, but it changes the way the story develops. In Slonský stories things can happen when he isn't around; Mercurius only knows what he sees and hears. That inevitably leads to a slower unwinding of the evidence, because it would seem forced if all the clues turned up in an afternoon. Slonský can send his colleagues out to investigate several lines of enquiry and bring them back together for a conference; Mercurius spends a lot of time travelling to discover things for himself. There is no telephone or telegraph system that he can use, and he does not possess a horse.
There have been rare examples of writers changing the voice during a series – Conan Doyle had Holmes writing one of his stories, for example – but generally once the choice is made, you're stuck with it. It seems strange, given how important it is, that I am not more systematic in my selection!
LYING AND DYING, the first thriller in Graham's Slonský series, is available to pre-order now.
This is the first question for the crime writer, I've discovered. A tad macabre, but that's the genre.
Hello there, victim, how would you like to die? I can strangle, bludgeon, knife or poison you, just for starters. But if that ain't good enough, let's be inventive. The sky's the limit. The other day someone got mirrored to death in Midsomer Murders!
Problem is, the moment you decide how to kill someone, you've immediately got to find out what that's going to do to their body. Enter medical research. That leads backwards to what your sleuth can and can't notice and what it will tell her. She has to work out how it was done before she can figure out who dunnit.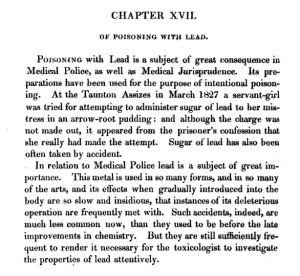 Just to complicate matters, when you set your crime in a historical context, you've got to find out what your medical man would have known at that time. Which isn't what he knows now by a long chalk. At which point, thank heavens for the internet!
I turned up the most marvellous contemporary treatise on poisons on Google books, which tells me exactly what was known or thought about it, as well as how to recognise it, for every possible poison you could think of, and some you couldn't. This was for the third book in my Lady Fan Mystery series. You can also dig up lots of accounts of horrific 18th century murders, which is extremely helpful, thank you, generating plenty of ideas.
There's a strange satisfaction about killing victims off, I find. Does this mean I'm a closet murderer? Let's be charitable, and say that it's pure imagination and the writer's mind. After all, I may kill them, but I'm also revenging their deaths and seeing that justice is done.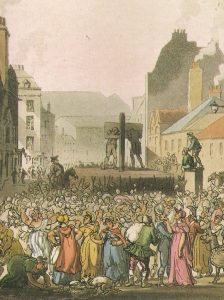 The other thing I've found is that you can't avoid the inevitable exposition where your sleuth says how it was done. I've managed to steer clear of the cliché of gathering suspects together for the purpose, though, and tried to make it a natural part of the investigation process. But as a reader I wouldn't be satisfied if the puzzle wasn't somehow explained.
I don't honestly think I'm going to spend too long worrying over the how-am-I-going-to-kill-you question. Ideas for future books seem to leap out at me with images of full-blown murders ready made. And the other common denominator? When I start writing the book, I haven't a clue who dunnit or why. The fun of the genre is surprising myself with the answer.
It's a truism that history is a set of facts left to posterity by the winners, and for historical novelists like me there's always another 'take' on every so-called 'fact' we're taught at school.  A prime example of that is the enduring legend of 'The Princes in the Tower'.
The first to get their stories organised were the Tudors who benefitted considerably from the unexplained disappearance from the Tower of London of the Yorkist royal heirs Edward, Prince of Wales, and Richard, Duke of York.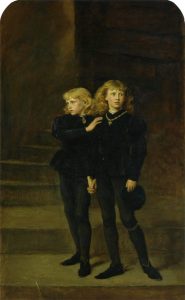 When Henry Tudor defeated Richard of Gloucester in an obscure field in Leicestershire we now know as 'Bosworth' (even though that town didn't exist then), there was no one left on the Yorkist side to challenge his claim to the throne, given that the princes were no more.  But it was essential to point the finger away from 'the person most likely' – the obvious suspect for the disappearances/deaths, and the Tudor propaganda machine swung into action.
Sir Thomas More possible lived to regret the assistance he gave to Henry VIII in perpetuating the myth that the person behind the disappearances of the princes from the Tower had been a close relative of theirs, namely their uncle.  But More was the first to point the written finger at Richard of Gloucester, particularly after Sir William Tyrell, during the reign of Henry Tudor, allegedly confessed to having done the job in the pay of Richard.  But tortured men will eventually say whatever their torturers want to hear, and the alleged confession came, second hand, through the mouth of the torturer.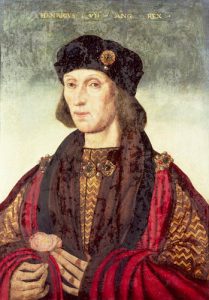 Never one to miss an opportunity to ingratiate himself with a royal patron, that literary prostitute William Shakespeare built Thomas More's accusation into a horror story of a crook-backed, slew-footed, psychopathic freak who did away with anyone who stood between him and the throne.  Actors such as Laurence Olivier and Benedict Cumberbatch then provided us all with a visual image to go with the verbal hype.  The net result of all this 'fake news' was that we all grew up believing that Richard III had done for the two little boys under his guardianship.
But spin the wheel 180 degrees, and there was someone else who benefitted equally from a sudden absence of Yorkist claimants to the English throne.  He had an alibi, of course, because at the most likely date of the crime – the Summer of 1483 – he, Henry Tudor, was in exile in Britanny.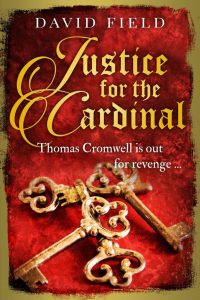 But back home in England, 'Mummy', the formidable, wily, scheming Margaret Beaufort, was preparing the runway for her favourite son's safe landing with an invasion force.  She also had a useful second son – Henry's half-brother the Duke of Buckingham – who was Lord High Constable of England, with responsibilities that included security at the Tower of London.  Go figure, as they say.
Having written a novel from the Tudor perspective (The Flowering of the Tudor Rose), and having suffered death by blog from dedicated 'Ricardians', I took up the case for the defence in Justice for the Cardinal, due for publication by Sapere Books later this year.  The central character in this novel is Richard Ashton, grandson of the Duke of York who escaped from the Tower, only to be executed under his assumed name of 'Perkin Warbeck' by a paranoid Henry VII.
'You pays your money . . . .', as the old saying goes.   The jury will forever remain out on who really ordered the murder of the princes.  In the meantime, we historical novelists can play on both halves of the pitch.
The heroine of the Mina Scarletti books is not based on a specific individual; however when I created my diminutive protagonist two people were in my thoughts, one of whom I knew personally.
Eva was the aunt of a friend of mine. She had a very severe distortion of the spine, but the thing that I remember most about her was her sweet smile. I never got to know her well and she died when I was a child.
Annie Jane Fanny Maclean was delicate and very small, due to the curvature of her spine and she walked with a limp. In 1879 aged 33, she inherited some family property. She also attracted the attention of Lewis James Paine, a 49 year old insurance salesman in need of money.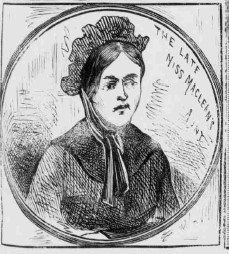 Unknown to Miss Maclean, Paine was a married man, although he denied it when challenged by her suspicious family. By July that year they were living together as husband and wife. Annie had been a moderate drinker, but Paine plied her with alcohol, sometimes forcing her to drink it against her will, and as she fell more and more under his control, he withheld food.
In September, in a very weakened state, she was induced to sign a deed making over her property to Paine. In less than a month she was dead.
Paine was tried for the wilful murder of Annie Maclean at the Central Criminal Court in February 1880. The question for the jurors was had Paine deliberately set out to kill, or had he caused death through recklessness and negligence? He was found not guilty of murder but guilty of manslaughter.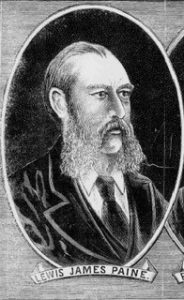 Paine made a long statement to the court, claiming innocence, but the judge, who clearly despised him, stated bluntly that he didn't believe a word of it.  He stated that Paine was guilty of manslaughter 'in about as cruel and barbarous circumstances as I ever remember having heard of.  . . . Had you been guilty of murder, you would most unquestionably have been hanged, as you richly deserve to be.' (Times 25 Feb 1880 page 11) Paine was sentenced to imprisonment for life. He died in 1897.
In commenting on the case, The Times pointed out that the victim's appearance was not an insignificant fact, and this led me to reflect on the vulnerability of women in the Victorian marriage market, especially those with a disability, who if they had property could be manipulated by cruel and unscrupulous men.
Marriage and motherhood were considered to be the primary and most desirable roles for Victorian women, and Miss Maclean must have seen Paine, perhaps her only wooer, as her chance of happiness.
In Mina Scarletti, who has been told by her doctors that she must never think to marry, I have created a heroine who is able by her unique insight and force of will to make a challenging and fulfilling life for herself.