Sapere Books are proud to be sponsoring the Romantic Novelists' Association's Popular Fiction Award. Read on to find out more about this year's sparkling shortlist!
The Glittering Hour, Iona Grey, Simon & Schuster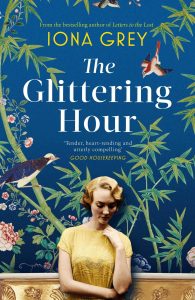 Set in 1925, The Glittering Hour is a beautifully written historical saga with a clandestine romance at its core. Young socialite Selina Lennox lives a life of reckless hedonism: drinking, partying and often having her exploits captured by the press. However, one night, a chance encounter with struggling artist Lawrence Weston changes everything. An intense attraction between the two blossoms into forbidden love, but as the summer draws to a close, the dark side of pleasure is revealed to both.
Ten years later, Selina's nine-year-old daughter, Alice, is staying at Blackwood Hall with her grandparents. And as she reads Selina's letters, the mystery of her mother's past heartache begins to unravel…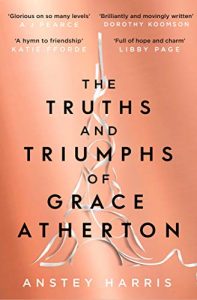 The Truths and Triumphs of Grace Atherton, Anstey Harris, Simon & Schuster
The Truths and Triumphs of Grace Atherton is a charming, powerful story of friendship and healing in the face of heartbreak. Residing in Paris with her long-term partner, cellist Grace Atherton lives in a blissful bubble of music and love. But when her world falls apart, Grace seeks comfort from two unlikely allies: eighty-six-year-old Maurice Williams and tough-talking teenager Nadia. All three have buried secrets and sufferings but, as their bonds grow, each are gradually compelled to open up. As the pain of the past begins to ease, the trio embark on a journey toward renewed happiness, self-acceptance, and hope.
The Flatshare, Beth O'Leary, Quercus Fiction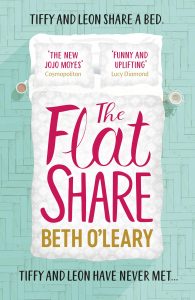 The Flatshare is a quirky, uplifting romcom that follows two people thrown together at just the right moment. When her relationship falls apart, Tiffy Moore agrees to share a one-bedroom flat with Leon Twomey. However – since Tiffy works 9 to 5 and Leon is a palliative care nurse who works nights and weekends – the two initially never meet. Through post-it note conversations, Tiffy and Leon slowly win each other's trust and friendship, and are able to support each other through the pressures and frustrations of their difficult circumstances. With its poignant explorations of justice and unhealthy relationships interwoven throughout, The Flatshare is both an entertaining and heart-warmingly tender read.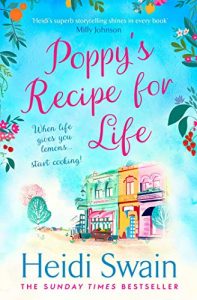 Poppy's Recipe for Life, Heidi Swain, Simon & Schuster
Poppy's Recipe for Life is a warm and witty story of unlooked-for romance, family ties, inner demons, and the power of community. Poppy can't wait to live out her dream of moving into a cosy cottage in Nightingale Square, close to a community garden where she can indulge her love of making preserves and pickles. However, when old family tensions once again bubble to the surface, her idyllic happiness is threatened. Amidst the complications, Poppy must also learn to get along with her prickly new neighbour, Jacob. But as the two grow closer, she begins to realise that the surly recluse may be more than he seems…
The winner will be announced at Leonardo Royal London City Hotel on Monday 2nd March.