Sapere Books are proud to be sponsoring the Romantic Novelists' Association's Popular Fiction Award. Read on to find out more about this year's fantastic shortlist!
Sing Me a Secret, Julie Houston, Aria, Head of Zeus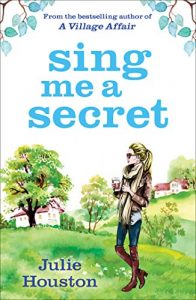 Sing Me a Secret is a sharp and witty tale that follows the estranged Sutherland sisters, who each followed very different callings in life. Popstar Lexia is returning to her hometown, where she must face memories that she would rather keep buried. Juno, now the village doctor, juggles her career with the demands of her children and her role in the local production of Jesus Christ Superstar.  Pandora devotes her time to village committees and taking charge of the local choir, and Ariadne is a dissatisfied schoolteacher. As the village musical draws them together, family secrets and past grievances are unearthed, and the sisters must summon the will to put aside their differences and move forward…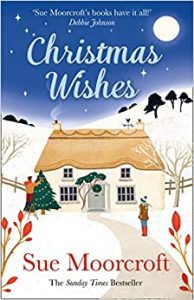 Christmas Wishes, Sue Moorcroft, Avon
Christmas Wishes is a heart-warming story of missed opportunities and second chances. When old friends Hannah and Nico return to their childhood home, the village of Middledip, they soon wonder whether their chance for romance has finally arrived. But each faces their own complications — Hannah has recently lost her business in Stockholm and now must take care of her grandmother, and Nico is responsible for two children. And with more obstacles on the horizon, the would-be lovers must decide whether they can find a way to be part of one another's lives…
Sunny Days and Sea Breezes, Carole Matthews, Sphere, Little Brown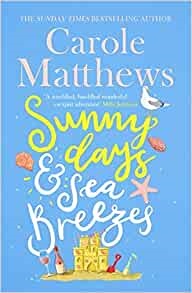 Set on The Isle of Wight, Sunny Days and Sea Breezes is a gorgeously romantic summer adventure. Jodie Jackson has left behind her career and husband in London and has decided to spend some time on her brother's houseboat, Sunny Days. But when she meets Ned, the handsome wood-carving sculptor who lives on the next-door houseboat, it seems that her craving for solitude is destined to go unfulfilled. And as she spends more and more time with her attractive new neighbour, Jodie begins to wonder whether a new life filled with sun, sea, and freedom is just what she needs…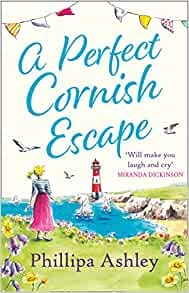 A Perfect Cornish Escape, Phillipa Ashley, Avon
A Perfect Cornish Escape is a moving, uplifting tale of past pain and new beginnings. After the death of her husband seven years ago, Marina Hudson has never opened her heart to another. But when she meets the kindly newcomer Lachlan, she starts to wonder whether she is ready to give love a second chance. Marina's cousin, Tiff Trescott, is living the dream as a journalist in London, but when her boyfriend betrays her, she is left reeling. After retreating to Marina's Cornish cottage to heal, Tiff crosses paths with the mysterious Dirk and is thrown into a whole new way of life. And as the summer wears on, both cousins begin to hope that a fresh start is on the horizon…
The Two Lives of Lydia Bird, Josie Silver, Penguin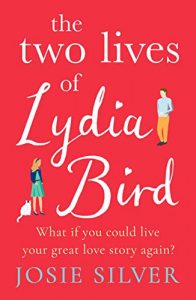 The Two Lives of Lydia Bird is a beautiful story of grief, love and healing. After ten years together, Lydia and Freddie are finally planning to get married. But when Freddie dies in a car accident, Lydia's life falls apart. And then the impossible happens: she is given a chance to re-live her old life with Freddie, without the final tragedy. And now Lydia faces a dilemma: she must decide whether to retreat into her past, or accept the help of someone who wishes to guide her into the future…
The winner will be announced at a digital event on Monday 8th March.