Sapere Books are proud to be sponsoring the Crime Writers' Association's Historical Dagger Award, which is for the best historical crime novel set in any period at least 50 years prior to the year in which the prize is presented. Read on to find out more about this year's stunning shortlist!
Destroying Angel, S. G. MacLean, Quercus Fiction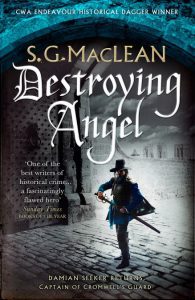 Set in 1655, Destroying Angel follows Captain Damian Seeker, a trusted member of Oliver Cromwell's guard who travels to the Yorkshire village of Faithly to enforce the government's anti-Royalist laws. Upon arrival, Damian is invited to dinner at the home of Faithly's Puritan commissioner, Matthew Pullan – a tension-filled gathering that ends with Pullan's young ward, Gwendolen, being fatally poisoned. With suspicion and bitterness rife in the village, Damian must discover whether Gwendolen's death was an accident or something more sinister. Atmospheric and full of compellingly unsavoury characters, Destroying Angel's meticulous historical details and intricate narrative keep the reader absorbed throughout.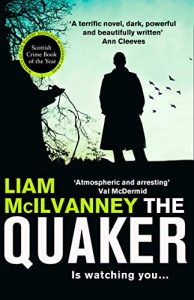 The Quaker, Liam McIlvanney, Harper Fiction
In the midst of a harsh Glasgow winter in 1969, DI Duncan McCormack is searching for a Bible-quoting murderer: the Quaker. The Quaker has already lured and killed three women after meeting them at a popular club – The Barrowland Ballroom – but so far attempts to capture him have been futile. When the body of a fourth woman is suddenly found, McCormack's resolve stiffens as he plunges into a grim and intense pursuit of the truth. Based on the real-life story of serial killer 'Bible John', The Quaker is a darkly convincing portrayal of a city held captive by terror. The novel should also be commended for its effective use of multiple perspectives and skilful twists.
Smoke and Ashes, Abir Mukherjee, Harvill Secker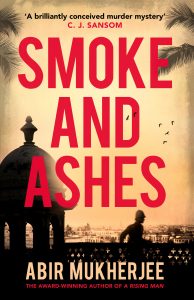 Smoke and Ashes follows Captain Sam Wyndham of the Calcutta police force – a secret opium addict who finds himself trapped in an illegal den during a police raid. As he makes his escape, he comes across a man who has been brutally murdered. And when he later finds a second corpse – apparently killed in the same ritualistic fashion – Sam begins to suspect that the two are linked. Fighting to keep his own vices in check, he teams up with Sergeant Banerjee to investigate the grisly deaths. Evocative and richly detailed, Smoke and Ashes should be praised for its powerful realisation of its setting – India in 1921 – and the strong narrative voice of the embittered, haunted protagonist.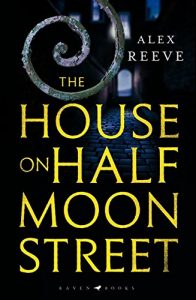 The House on Half Moon Street, Alex Reeve, Raven Books
Leo Stanhope is a coroner's assistant with a lifelong secret: he was born Charlotte – the daughter of a countryside reverend – but always knew that he was a man. Having run away to London at the age of fifteen, his dearest wish is to one day make a home with the woman he loves, Maria, and be free to live his truth without fear. But when Maria is murdered, Leo's hopes are crushed and his freedom threatened. Heartbroken but determined, he vows to find her killer and becomes embroiled in the dark underbelly of the city. With its realistically gloomy Victorian ambience, well-paced plot and thoughtful characterisation, House on Half Moon Street is both gripping and tender.
Tombland, C. J. Sansom, Mantle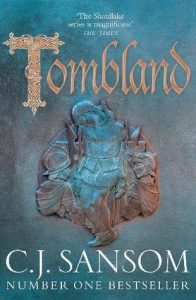 Two years after the death of Henry VIII, lawyer Matthew Shardlake is working for the old king's daughter, Lady Elizabeth. When Edith Boleyn – the estranged wife of Elizabeth's distant relation John Boleyn – is found murdered, Shardlake travels to Norwich to investigate. There, against the simmering backdrop of the peasants' rebellion, Shardlake finds a dangerous, multi-layered plot waiting to be untangled. A sweeping, epic read, Tombland is to be admired for its lively evocation of Tudor England and effortlessly interwoven sense of mystery and unease.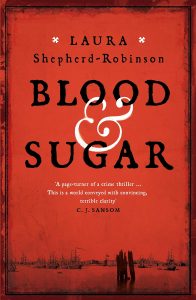 Blood & Sugar, Laura Shepherd-Robinson, Mantle
In 1781, prospective parliamentarian Captain Harry Corsham returns from the war in the US to find a chilling puzzle awaiting him. A body has been found in Deptford, horrifically murdered and bearing a slaver's mark. At the same time, Harry's friend, Tad Archer, has gone missing. An abolitionist, Tad had been gathering shocking information in the hope of bringing an end to the British slaving industry. Determined to find out what happened to Tad, Harry follows the trail of secrets into a web of danger and conspiracy. A thrilling and powerful debut, Blood & Sugar is both an immersive mystery and an unflinching portrayal of the atrocities of the slave trade.
The winner will be announced on the 24th October at the Leonardo Royal Hotel London City. Tickets to the award ceremony are available here.